2023 Maserati Grecale: official pix…
Last Updated: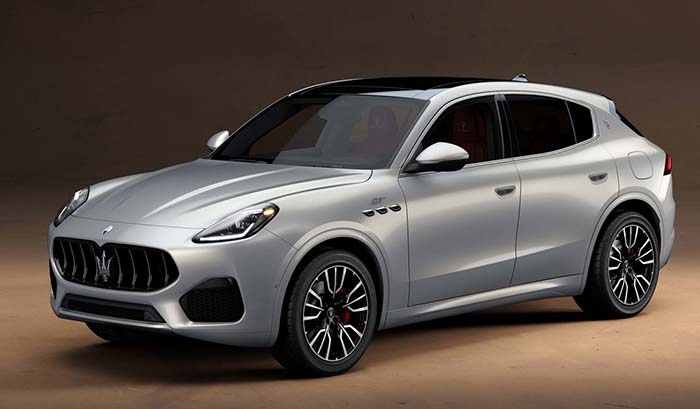 This is actually not as bad as previously feared.
The new Maserati Grecale looks OK. It does seem like a slightly more modern (and of course, smaller) version of the Levante. Apparently, Maserati is making a big deal about the interior. Which is fine. But nothing really amazing. At least from these photos, it doesn't really look more impressive than the recently introduced Mazda CX-60.
The base engine is a 296HP 2.0 Liter 4 cylinder. It goes all the way up to a V6 turbo with well over 550HP. Something no one will ever actually be able to use on legal roads.
And there's an intersting all electric Folgore version coming later (bottom pic)
This isn't as bad as it could have been. But at a rumored $63 000 base price in the US, it's pretty crazy. Sure, it's cheaper than the $80 000 Levane. But we're talking about a "base" $63 000 4 cylinder SUV.
Again, for some reason, I can't help comparing it to the new Mazda CX-60. Which isn't the prettiest thing, but seems to have a much nicer interior and a 6 cylinder. And is probably loaded for a bout $20 000 less than the basic Grecale.
I guess there are enough people who must show off some exotic brands to their neigboors to make this a moderate success for the brand…