2023 VW ID.Buzz: finally!
Last Updated: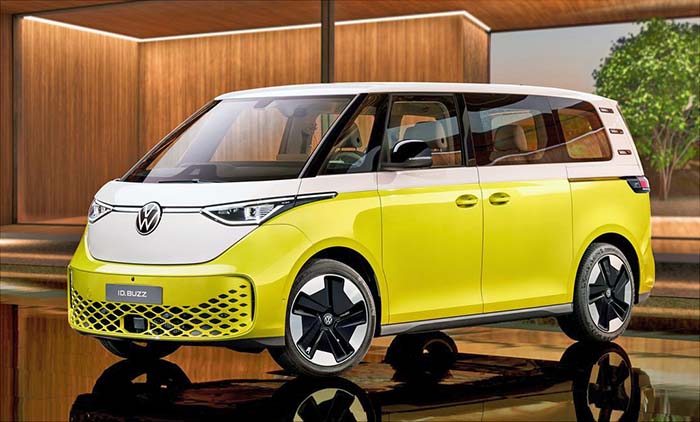 VW has finally unveiled the production of the ID. Buzz electric van today.
As expected, it looks very close to the concept we saw over 4 years ago. Although the interior is completely different.
It obviously uses the ID.3/4 screens, but the rest is all new. And looks really nice. The wood trim on the dash is a great touch.
What we see today are 2 versions of the short-wheelbase model for overseas markets. The 5 seat passenger version and the cargo van model. Both of these are, so far, not scheduled for the US.
The European version seems to be getting the same EV powertrain as the ID.4. But VW has not revealed electric range numbers yet.
(That combo currently gets up to 280 miles on the ID.4)
2 things I noticed: the lack of any kind of sunroof or panoramic roof. Which is a bit weird. (Unless they're not ready to show that yet for some reason)
And the cargo floor. The rear seats seem to be at least a foot higher than the cargo floor when folded.
I hope there is some way to raise the rear floor to match the seats.
The longer US version will be revealed next year with sales starting in 2024… (It seems every single future EV will come to the market in 2024.)