Audi A6 Avant E-Tron Concept; official photos…
Last Updated: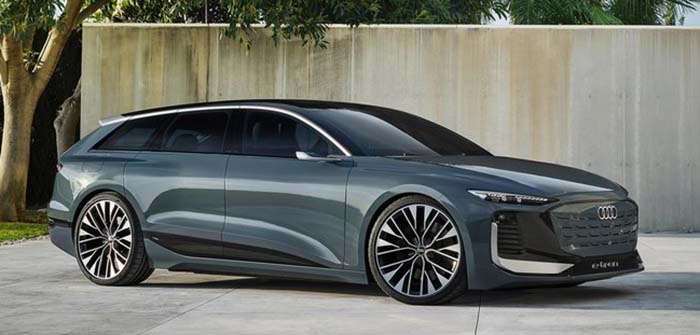 This is maybe the best-looking Audi design in many, many years. A very modern version of the classic Audi wagon, and it still looks like an Audi. Not a Chinese version of one.
Something BMW and even Mercedes could learn from.
With the A6 E-Tron already testing and getting ready for production, the wagon version will not be far behind.
Both are based on the new PPE platform that allows for 270kW charging speed capacity.
The EV range is up to 435 miles on the European test cycle. But somehow, I have also heard it could be only about 310 miles in the US.
These are fine specs but actually in line with the current Kia EV6 and Hyundai Ioniq 5.
In a year or two, I think all luxury brands should offer no less than 400 miles.
I also hear Audi has already decided not to offer the wagon version in the US. Which is really too bad. And apparently, a new generation ICE A6 is still on its way, about 3 years from now. Not sure why since it will be competing directly with the A6 E-Tron.
No matter what, it's good to see some great design. Especially after the BMW horror we just saw…