2023 Honda HR-V: official pix…
Last Updated: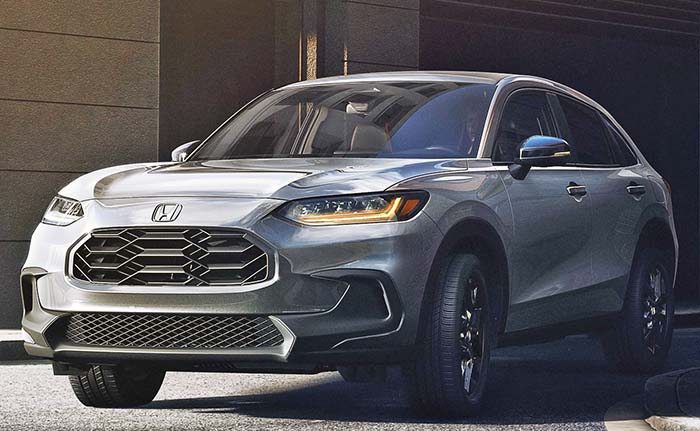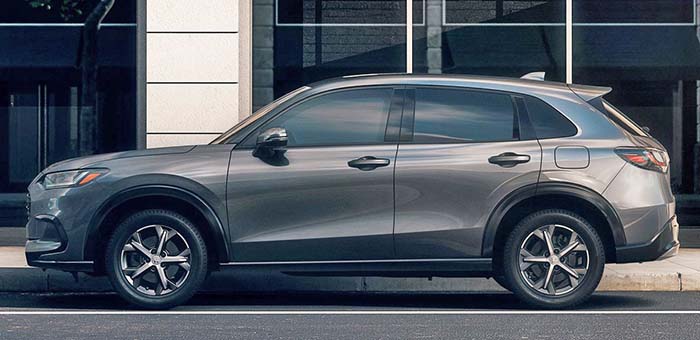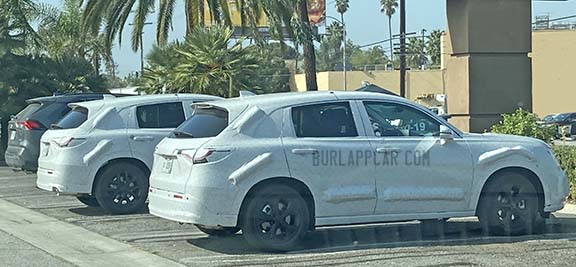 I must say, this is, so far, quite a disappointment. I wasn't expecting the best-looking thing after seeing the many
spy shots I've published earlier
. Or even the teasers.
Still… This has to be one of the most generic designs out there. On top of it, nothing in here says "Honda". At all.
And that front end is the final insult. The weirdo design within the grille. The huge amount of cheap-looking black plastic trim on the bumper, etc…
Maybe it looks fantastic and classy in real life????
As far as specs, Honda isn't saying much yet.
We get stuff like:
– "Aspirational qualities beyond its segment"
– "Inspired by the thrill of new experiences" (my favorite)
– "Sporty proportions". Or "Athletic stance".
Although I'm glad to know it offers "windshield wipers that hide under the hood when not in use". (Something almost all American cars had in the '70s.)
All we know for sure is that it is now based on the Honda Civic platform.
The Civic's 2.0 Liter is expected to be the base engine.
As you can see on the spy shot I posted a few months ago (bottom pic). There will be 2 versions of the HR-V. One of the prototypes has concealed exhaust and the other seems to get larger and sportier wheels.
Which could mean a hybrid or even a PHEV.
Oddly enough, the official shots seem to show the version with the concealed pipes and smaller wheels. Although Honda isn't mentioning anything about the powertrain.
And nothing about the interior yet…