2023 Lexus RZ: luxury wannabe…
Last Updated: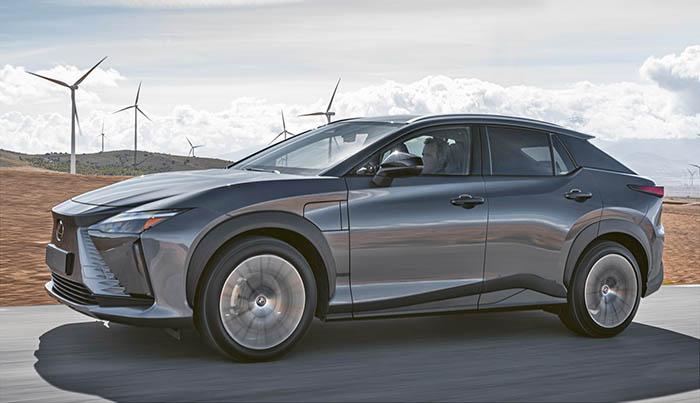 I have to say, this is a bit disappointing. I was just expecting more from the Lexus version of the Toyota Bz4X.
It just doesn't look like a model from a luxury brand. Inside and out. Maybe it's the total lack of chrome outside? The lack of 3rd side window?
The interior is also not up to par with the recent competition from Genesis. At all. The gimmicky interior lighting on the doors and the "wood trim that tries hard not to look like wood" isn't helping either. Again, Lexus should have looked at what Genesis has been doing.
The rear seat also seems like a very claustrophobic place to be. With that door looking so tall and the window so narrow. (Plus that giant blind spot behind due to the lack of that 3rd side window…)
This is basically the same car like the Toyota Bz4R. With a bit more power and standard AWD. But the maximum range will be around 225 miles. While the AWD Toyota starts at around $44 000, this will be thousands more. And will probably reach around $60 000 with options. For that price, 225 miles is barely acceptable. Even the Audi Q4 E-Tron is getting a bit more (241 miles)
It just happens that Genesis has announced its new electric version of the GV70 SUV will be built in the US soon. It might be getting a much longer range than the Lexus or Audi, but at least it will get the GV70's fantastic interior. (Although for a longer range you can check out the GV60.)
I like Lexus and really wished their first electric effort could have been a bit more compelling…