2023 Honda HR-V: more interior shots…
Last Updated: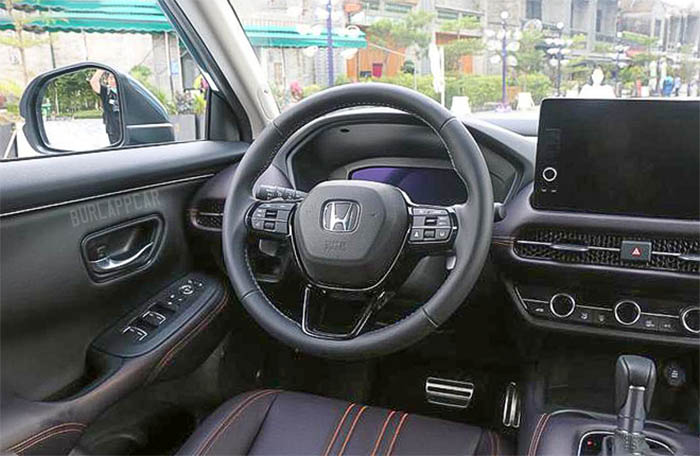 Again, these are technically photos of the Chinese Honda ZR-V. Which is the local version of our 2023 Honda HR-V.
As mentioned earlier, the main difference inside is the cool panoramic sunroof (Bottom pic). Something Honda won't bring over here. At least in the HR-V.
Otherwise, the interior is trying very hard to use more rounded shapes, when compared to the more angular Civic interior (3rd photo). Even though the dashboard vents seem the same as in the Civic, the shapes are rounded off at both ends. The console and armrests also have more bulbous shapes. Which actually almost reminds me of many 1990s GM Pontiac interiors. Which weren't the best, and looked really dated very quickly. I guess Honda is trying to match the softer HR-V exterior.
So far, I think the Civic interior is more upscale and the doors and dashboard shapes seem more coordinated.
I guess a Civic Hatchback Touring 6 speed would still be my choice over this…