2023 Lexus RX: the official pix…
Last Updated: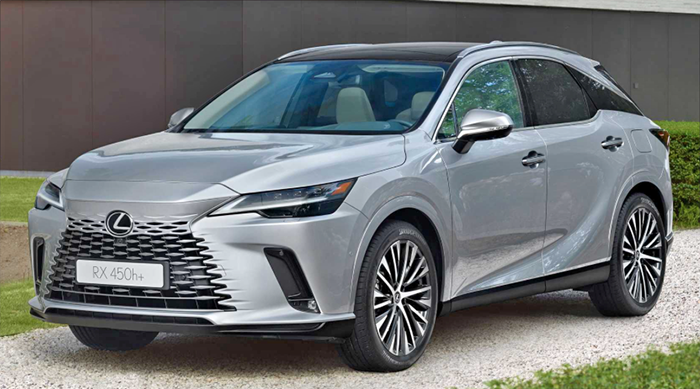 In these better photos, the new 2023 Lexus RX does look a bit weird to me.
That super flat hood. The super thick top of the new grille. That side chrome line that ends up into the middle of the back window.
A lot of things that look a bit odd. At least in these pictures.
Inside, the big screen reminds you a bit too much of the smaller/cheaper NX. Otherwise, it does look quite luxurious. But again, nor that special…
Of course, they dumped the super-smooth V6. Replaced by a 2.4 Liter Turbo with 275HP. At least it's matted to an 8-speed auto and not a CVT.
That combo is rated at 24MPG combined. (FWD)
While the new 4-cylinder Hybrid averages 33MPG. Which is only 3MPG more than the 2022 hybrid model with the V6.
An all-new PHEV model will be available later. It will probably use the same powertrain as the NX.
A sportier RX 500 F Sport model is powered by a 367HP version of the 2.5 Liter. (Because, you know, people looking for something that sporty always think of Lexus.)
One regular. 2 hybrids and 2 sportier versions. That's a lot.
The RX is still Lexus's most popular model with over 115 000 sold last year. I guess more versions could make it even more popular?