2023 Nissan Altima: first photos…
Last Updated: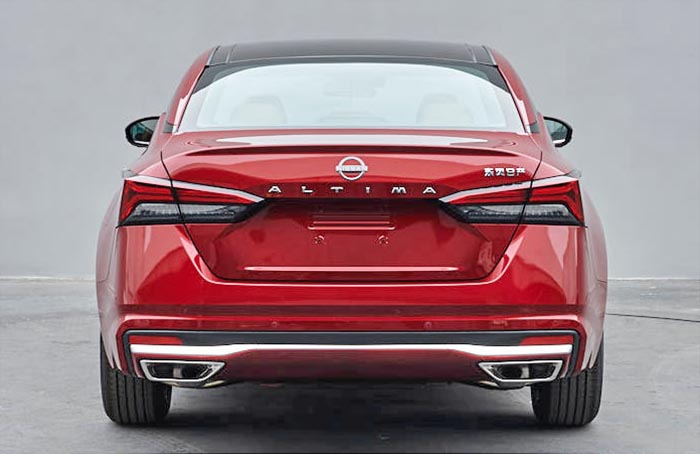 We saw a prototype a few weeks ago, but this is the real thing.
The pix show the Chinese market version which is the same one we are getting in the US.
To me, that new front end is just weird. Vaguely reminiscent of a VW (why would anyone want to copy that)
The rear gets rid of the circular pipes. And other minute changes.
as far as powertrain, I guess this will be getting the same engine they put in the Rogue for 2022. Which is a more efficient and powerful 1.5 Liter Turbo 3 cylinder.
Replacing the old 2.5 Liter as the base engine.