Fisker Pear: new teaser…
Last Updated: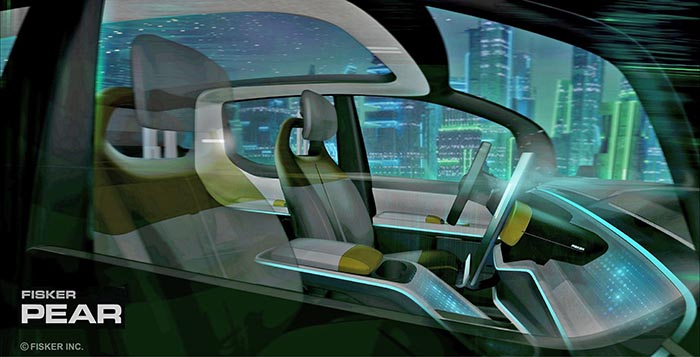 This new teaser for the upcoming Pear compact EV from Fisker shows us the interior.
This is another car that looks like it could have come out of Blade Runner. At least inside. The glass roof and windshield shape are pretty fantastic.
Even though e have already seen a few teasers, we will still have to wait at least another year to see the real thing. Then almost another year for production to start in Ohio. While it will start at "under $30 000", a larger battery with over 310 miles will also be available. (not sure about the base battery)
This should be interesting.