2023 Hyundai Ioniq 6: new photos…
Last Updated: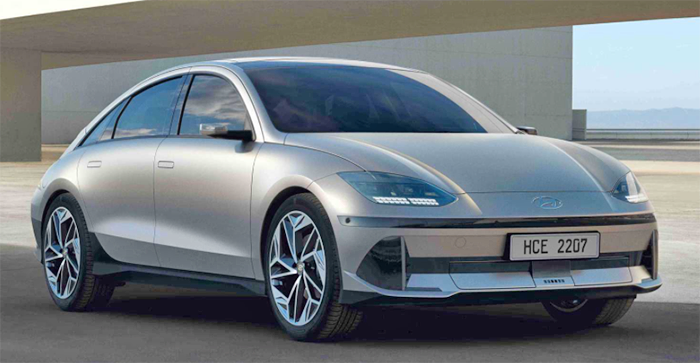 Since it is based on the Ioniq5/EV6, the new 2023 Hyundai IOniq 6 sedan has very similar specs.
It uses the same battery packs as the Ioniq 5. Although the eneregy consumption is less. the long-range variant is expected to be rated at 379 miles in its home market. Which will be less in the US EPA testing cycle. But could still be around 340/350 miles.
At 191 inches long, it is just an inch shorter than a Toyota Camry. And about 7 inches larger than the Kia EV6. Not a small car. Which explains the super roomy back seat.
O have to say, the interior looks much better to me in these new pictures. And it's good to see the big sunroof. Although the cargo area is still a mystery. With no photos of the trunk opened so far. And no word on pricing.
the US version will be unveiled officially in November at the Los Angeles Auto Show.