2023 Hyundai Ioniq 6: in the flesh…
Last Updated: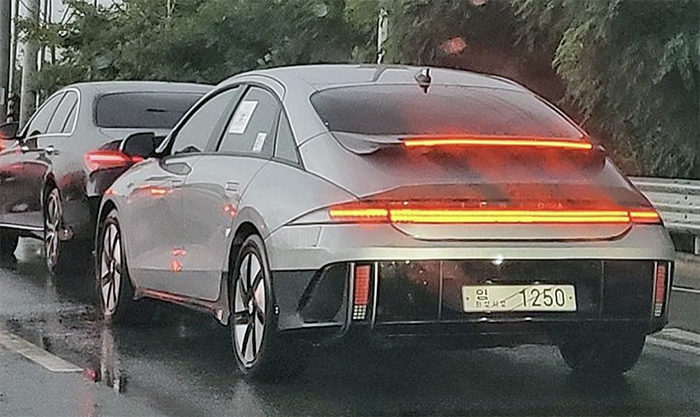 It seems Hyundai has taken the camouflage off some of its Ioniq 6 prototypes. As these photos were recently taken in Korea and show us what the new electric sedan looks like out driving around.
All I can say is that it's still pretty polarizing. I think the rear views might actually look better on this car. As the front end has a lot of black trim. And that black line across the whole front end should have been the same color as the car. At least.
The rear end isn't very clean either. These vertical trims on the bumper just look weird.
I know it's supposed to be reminiscent of
the concept
. But it ends up looking like someone tried to copy the concept and just couldn't do it. It has an amateurish homemade feel as
the concept
felt very elegant, refined, and mature.
Who knows, maybe it looks great in person? At least it's not the same old stuff we see all the time.