2023 Toyota Crown: new illustration…
Last Updated: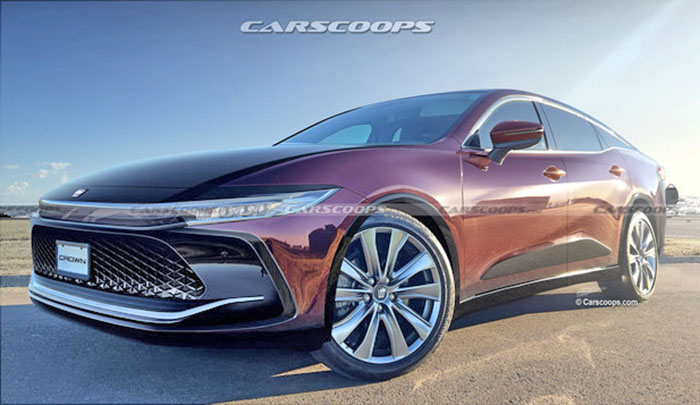 This illustration from Carscoops does look really nice.
This is probably the last guessing work we'll get before seeing the real thing next week. Which should be really close to this, if the patent drawings published a while ago were real.
It'll be interesting to see if a raised-up large hatchback sedan from Toyota will be more popular than the Avalon in the US. I think a PHEV version would really help….