2023/24 Jeep Jeepster: Vs. the "concept"…
Last Updated: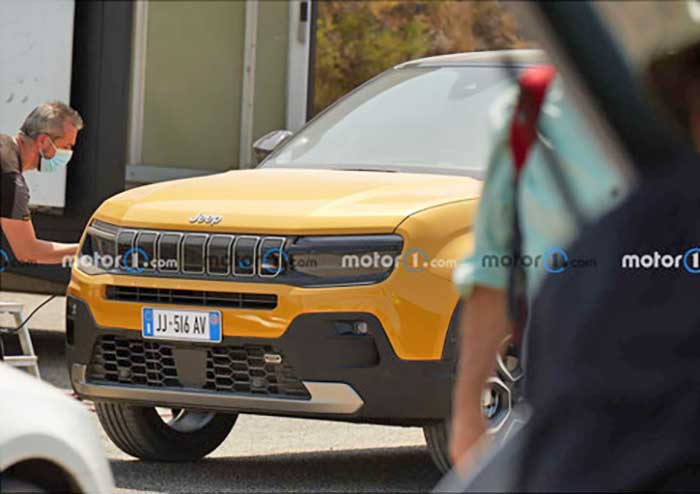 The new small Jeep Jeepster EV will apparently look exactly like the concept we saw a few months ago. Which wasn't a real concept but a preview of the production model.
(The only difference I can see is the black paint on the hood of the concept)
It is rumored to be based on Stelantis's existing e-CMP platform. Not the all-new upcoming STLA platform. The e-CPM is already used for various Peugeot, Citroen, and Opel models.
So, not the latest technology. These models usually come with a 50kWh battery for around 200 miles of range in the European cycle.
Which isn't great at all.
I wonder if improvements will be made to the platform, or if a larger battery could be installed.
I haven't heard for sure if this is coming to the US or not. If it does, it will be a few inches shorter than the Renegade and should probably compete with the
Chevy Bolt
. Although it could be tough for Stelantis to match the Bolt's new $26 000 base price…
From the spy shots above, it looks like they are already shooting promo stuff for the car. Which means we should see it pretty soon.