2024 Chevrolet Blazer EV: more photos…
Last Updated: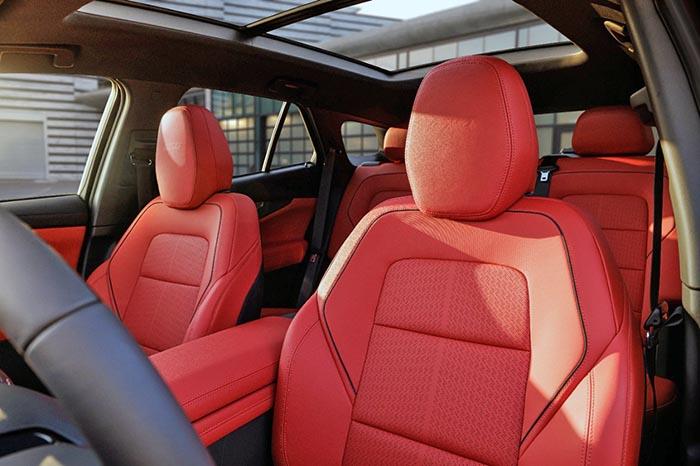 All these (except the bottom pic) are from the SS version of the 2024 Chevy Blazer EV.
To me, almost anything will look classier than the red interior.
Thre's a lot of metal trim in there. (Just like in the Cadillac Lyriq). But that could actually look better in real life.
I do like the console design where you can see your phone. Instead of having the charging pad hidden under the dash.
Just like other recent GM cars, the volume switch is too close to the steering wheel and too far away from the passenger.
Here are some of the specs for the various versions.
The 1LT, 2LT, and RS will be available in a year. The SS will come out a few months later.