2023 GMCCanyon: Vs. 2023 Chevrolet Colorado…
Last Updated: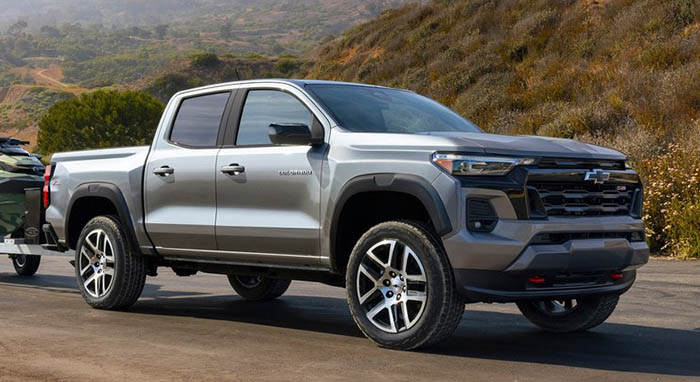 It looks like GM did a really good job differentiating the new GMC Colorado from the 2023 Chevrolet Colorado. Even though they are basically still the same trucks.
The same thing goes for the interior. Where things are mostly similar. But the top part of the dashboard is different. Which gives them different personalities. And the Denali version of the GMC does look serously luxurious.
Which is not the case in the current generation.
This is quite a fantastic upgrade. it might be really tough for the next-generation Ford Ranger to match this…
While the Chevrolet ofers 2 versions of the 2.7 liter engine, only the most powerful option is available in the GMC model.