2023 Subaru Crosstrek: new video teaser…
Last Updated:
And the car in the teaser is showing that exact same model.
Let's hope they don't ruin the Crosstrek. The current version looks really nice and cute. That's mostly why it's so popular. That and the attractive price and useful AWD system.
Subaru sold over 127 000 of them last year alone. Not sure if cousin, the Impreza will be redesigned as well. Or if it will be scrapped from the US lineup. The Impreza is basically the same car, without all the plastic cladding. And a lower height. Offered in both hatchback and sedan. Subaru sold only 34 791 0f these last year…
People really like that fake SUV look on a compact hatchback.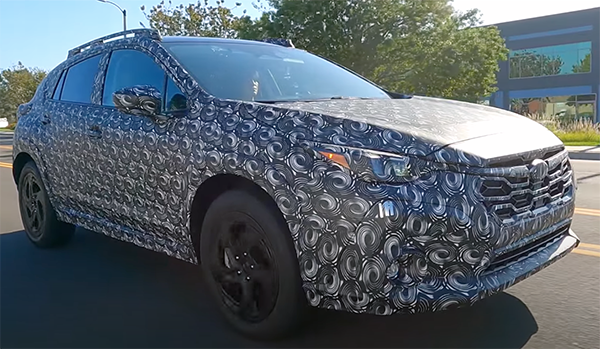 This is the prototype we saw just a few months ago (hit the link to see more)