2024 Fiat 600: new illustration..
Last Updated: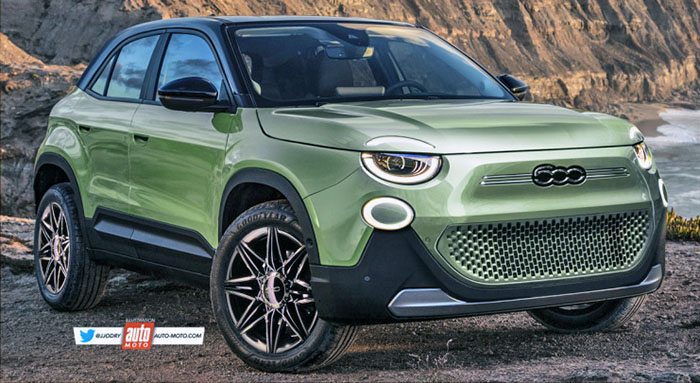 I guess the Fiat brand will have to eventually replace the good old 500X someday.
The 500X came out in 2014 (2016 model year in the US). While it still looks cute, sales are far from great. With only 1181 sold in the US last year! Which is actually quite shocking.
(This shows how bad the Fiat brand has become in the US. Their last and only model sold here only mover 1181 units…)
I'd say they desperately need something new. And fast. The illustration above shows a more angular design. And it looks a lot like something that could be based on the new European Jeep Avenger. With a Fiat front end.
I'm pretty sure they will come up with something for the European market. But over here in the US, the Fiat brand looks to be in a pretty desperate situation…