Jeep Avenger: official photos…
Last Updated: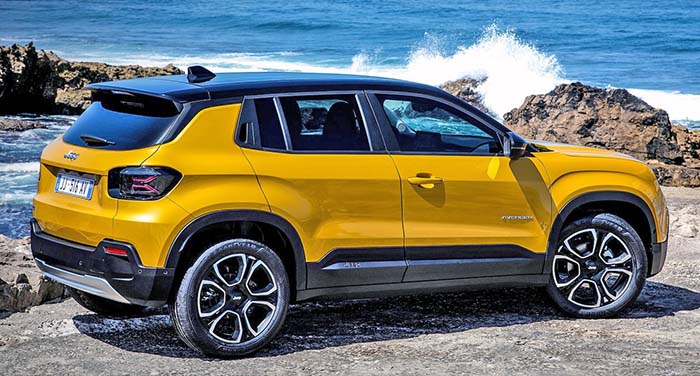 The new Jeep Avenger is the small Jeep many of us called
"Jeepster"
.
(Avenger sounds more like a Dodge than a Jeep to me)
And it looks exactly the same as the
concept
they showed last year. Just like the other models Jeep showed us yesterday, there are no interior shots.
And not much info. Except this is based on the same Stelantis platform as the Opel Mokka. And some Citroen and Peugeot models.
Which means it will be offered in both ICE and EV versions. And that also means it's not coming to the US at all.
Which is really too bad…
The new Avenger EV is expected to get up to 250 miles on a charge. Based on the European testing cycle.