2024 Ford Mustang: illustrations…
Last Updated: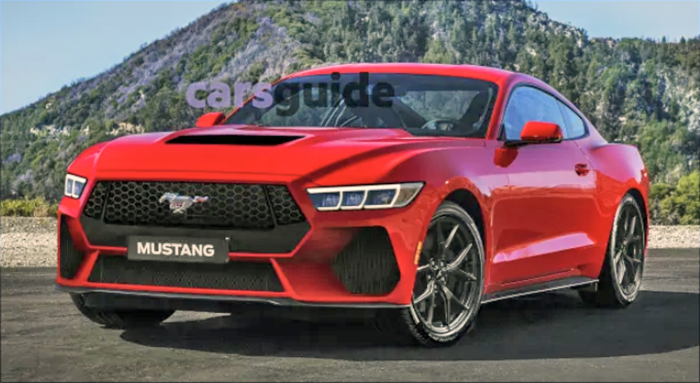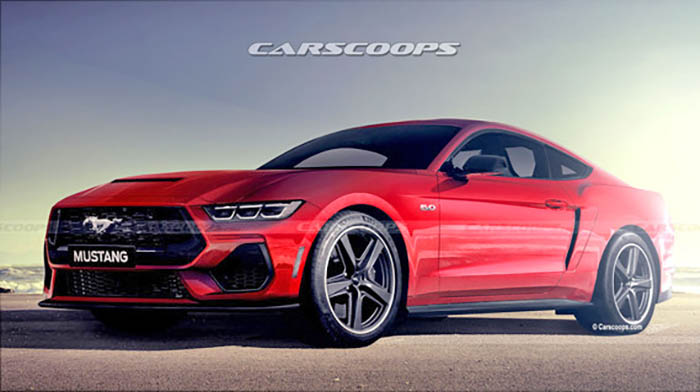 We will see an all-new-generation Ford Mustang in just 10 days.
So far, the camouflaged prototypes show a shape that is very close to the current model.
We have seen a couple of uncovered spy shots of the real thing, inside and out. But it all looks so similar to the current car.
Most illustrations seem to think the rest of the car will not change that much from the one we have now. Which would really be too bad.
Even though they call it a new generation, it seems it could just be a reskin of the current car. Like the 2010 model was.
Engines are rumored to be similar as well. With the 2.3 Liter and 5.0 Liter V8.
There is even a rumor about a possible hybrid version being canceled.
Again, this would be too bad. And would really make this "new" Mustang age rather quickly against the truly new 2024 Dodge Charger EV.
And who knows what GM has planned for the Camaro. Whatever it is, it won't be the same car we have now.
IMO< none of the illustrtions above look as good as the current car, which came out back in 2014.
And still looks great tot his day.