2023/24 Hyundai Santa Fe: new spy shots…
Last Updated: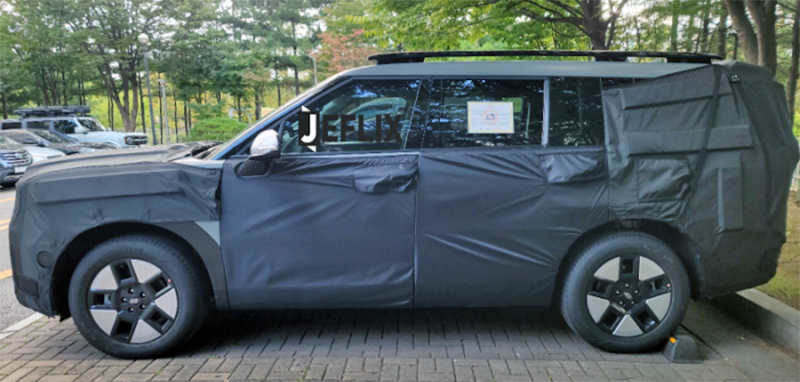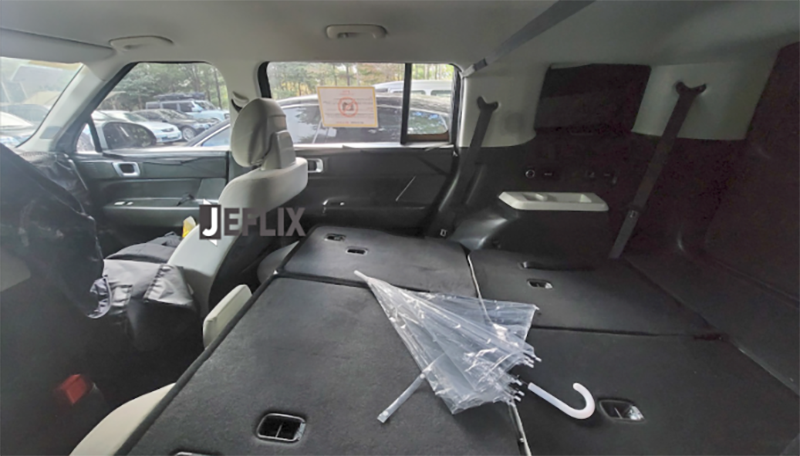 We've seen quite a few spy photos of the next-generation Hyundai Santa Fe already. So here are a couple more…
Still looking a lot like a Land Rover Defender, this design is a total departure from the current generation. Actually, from all previous designs and even from any Hyundai models I can remember. If done right, the off-road look can be quite attractive for an SUV. Like the Defender of course, but also the Bronco Sport. Which is actually a Ford Escape. Square and blocky are in these days.
Inside, the square shape will result in a super roomy interior as you can see. Some models shown in previous spy shots look like EVs. It'll be interesting to see if Hyundai chooses to produce an all-electric version of the new Santa Fe. The current model is offered with ICE, Hybrid, and PHEV powertrains.
Since the current base model starts at under $29 000, or only about $2500 more than the Tucson, I predict the Santa Fe will grow in size and especially price.