2023 Hyundai Santa Fe: new spy shots…
Last Updated: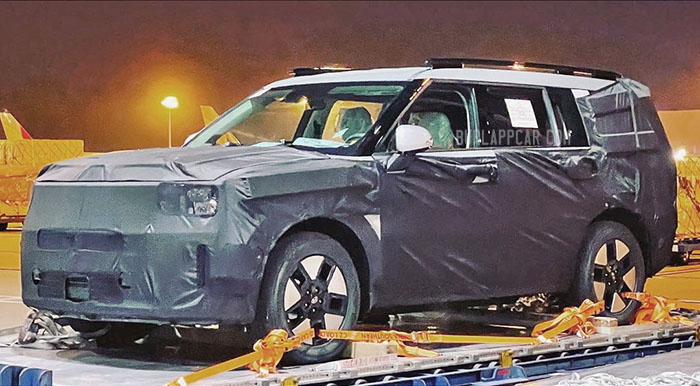 It looks like a next-generation Hyundai Santa Fe is just around the corner. Showing plenty of Land Rover Defender vibes in these new spy shots.
This is a total departure from the current generation design. And also, any current Hyundai product.
Interestingly enough, the prototype above shows some sort of aero-wheel design. (Unlike
the one we saw a few weeks ago)
And doesn't seem to have a grille. Which would suggest an EV.
Currently, the Santa Fe is available as a Hybrid and PHEV as well as regular ICE versions.
It seems the next generation could be available as a full EV as well.
Unless this is something else? Like a new Ioniq model. Although the next one in line would be the 3-row Ioniq 7 previewed last year by the "Seven" concept. Which looked very different.
Either way, this could be quite popular. A "Bronco/Defender" inspired SUV could be pretty attractive to many.
I can't wait to see more of this…