2023 Honda Pilot: new teaser…
Last Updated: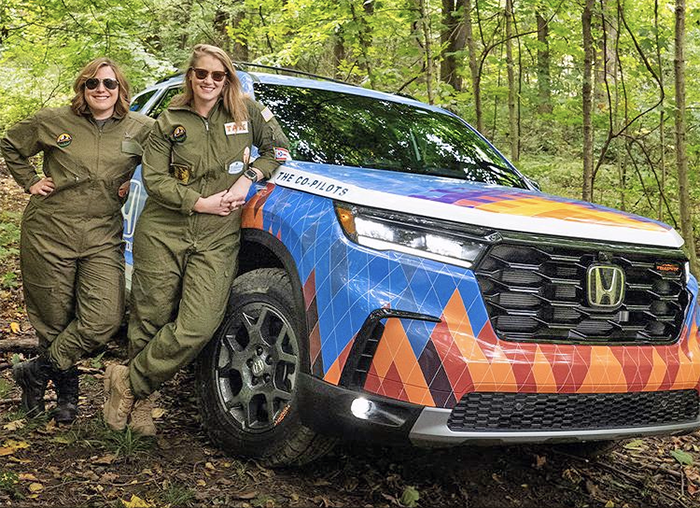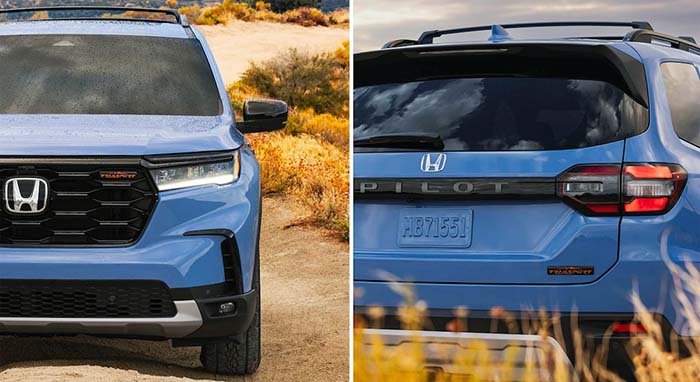 Honda has just released a new teaser for the upcoming 2023 Honda Pilot SUV. As before (second pic) they are only showing us the off-road-oriented TrailSport version. It seems that's the one they'll be pushing the most.
Nothing we haven't seen on the previous teasers really. We can even see a little bit of the body-colored C-pillar again. Just like the previous rear view teaser.
So far, it seems the design of the new Honda Pilot will be very similar to an oversized 2023 CR-V. Especially up front. I've seen a couple of small interior shots that also show a similar screen tablet setup as well. Just like the new CR-V, HR-V, and Civic. Which is too bad…
As we already know, the Passport will be based on the Acura MDX platform. And will use a V6. Although Honda has claimed it was a new engine. It could be a non-turbo version of the new 3.0 Liter. But I think it'll just be a revised version of the current 3.5 Liter V6. Also used in the MDX.