2023/24 Genesis G70; new illustrations…
Last Updated: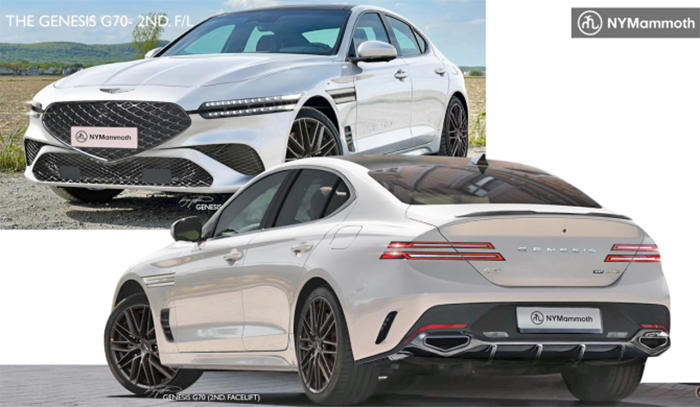 The Genesis G70 came out in 2017. And already got a mid-cycle facelift in 2020.
Now, we get these new illustrations of a possible 2nd facelift for the compact sports sedan. While the 2020 revision looked great, this would really push the limit. These stretched-out lights just look really weird on the smaller sedan. Although something like this is OK on the much larger new G90, it just doesn't fit on the existing 5-year-old G70 design.
I guess Genesis is spending pretty much all of its R&D budget on EVs these days. And a 5-year-old ICE sedan isn't a priority anymore. It will probably be replaced by a sleep electric sedan within a couple of years. Maybe something that looks like a 4 door version of the great X Speediumm Coupe concept from last year.
For now, the G70 will just age. Gracefully or not…