2024 Audi A4: new illustration…
Last Updated: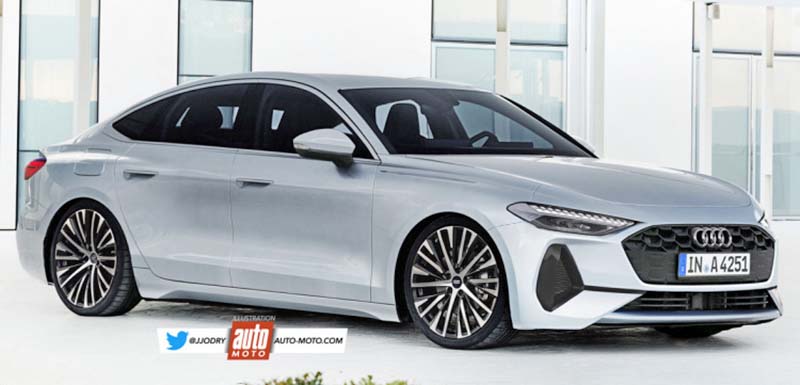 The next-generation Audi A4 for 2024 has been testing for a while. And even under all the camouflage, it does look more dynamic than the aging current generation.
This new illustration shows a design that looks a lot like the Audi A6 E-Tron concept we saw a while ago. The concept will soon become the new A6 E-Tron. Although that car will be a hatchback, possibly replacing the current A8 in Audi's lineup, the next A4 will remain a classic sedan with a trunk (As well as a wagon). Not sure if an EV version will be offered, but ICE and PHEV models are planned. Probably for the last time. By the time this upcoming generation reaches the end of its life cycle, it'll be "all EVs all the time" for Audi. And many others.