Cadillac XT-4: test drive…
Last Updated: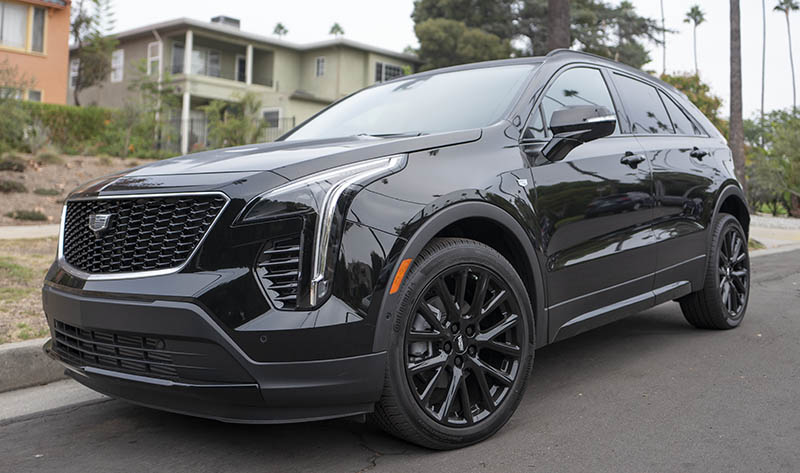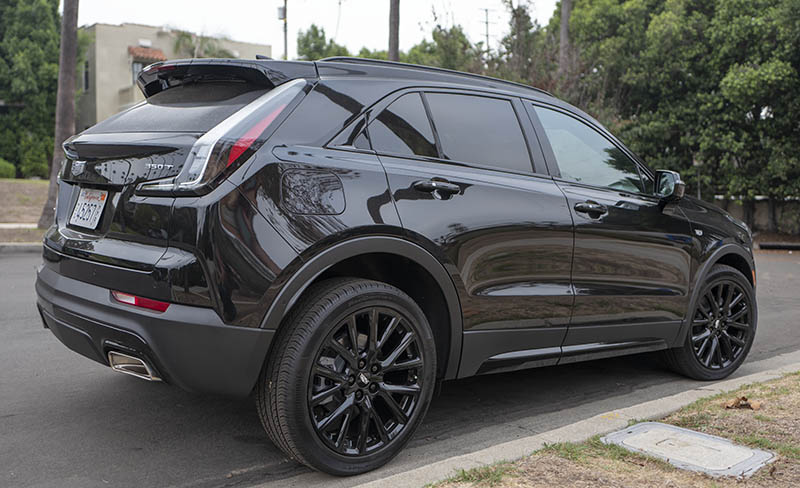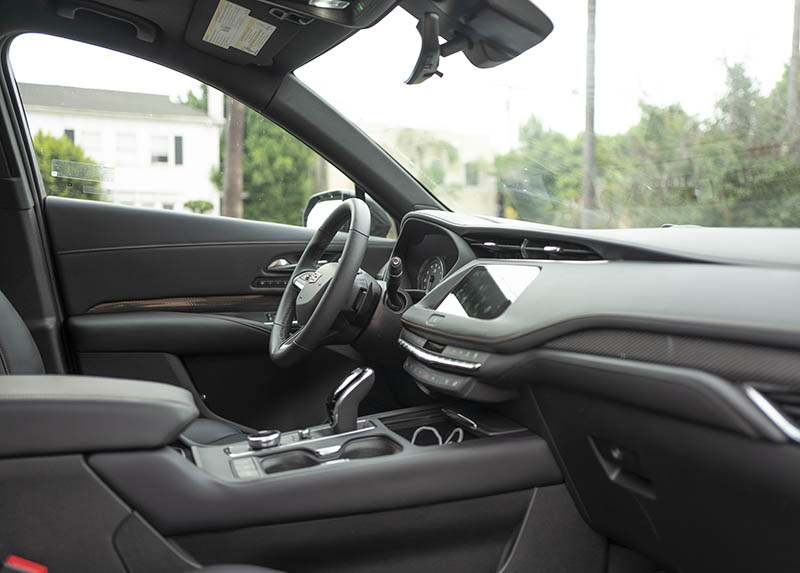 The Cadillac XT-4 isn't new. As a matter of fact, I test-drove one about 3 years ago. 3 years later, Cadillac has made very few changes to their compact SUV. The one I had last week now has black wheels. As part of an expensive Onyx Package ($2 195). And that's about it for news…
One thing that bugged me the whole week I had the car was the placement of the wireless phone charger. Which is right near the front of the center armrest. This means you never see the phone and forget it in the car every time you leave (At least I did…)
The XT-4 still looks good, quite modern and sharp. At 181 inches long, it is about 6 inches shorter than the Acura RDX. Which means, no camping inside. At least for me. The 13-speaker Bose system sounded great. (This is sometimes not the case with Bose, unfortunately.)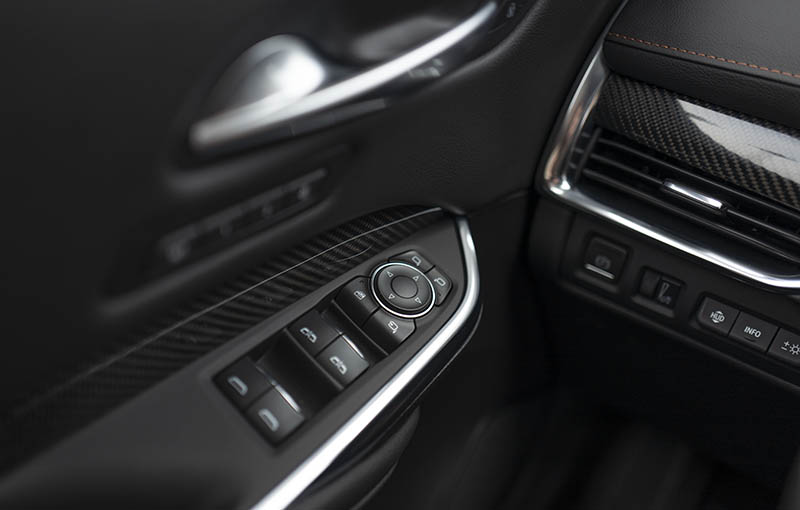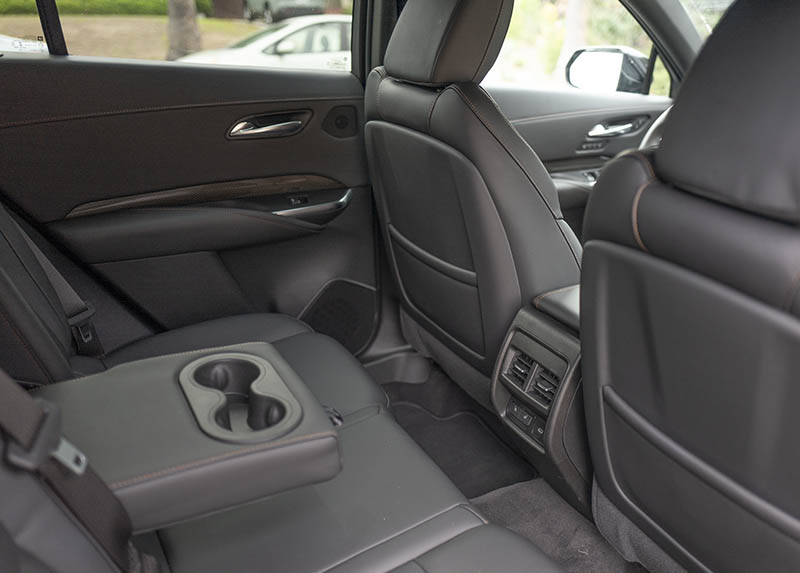 The interior hasn't changed either. Although a brand new interior is in store for the upcoming 2024 model year. It is still pretty modern and very well put together. It's just not anything really special. Especially for a Cadillac. Somehow, I still expect something more from a brand like Cadillac. The name alone conjures hopes of something different. Something special. Something you don't find in the XT-4.
The very first thing you notice is how noisy the engine is when you start it for the first time in the morning. When it's cold. I remember noticing that 3 years ago, and Cadillac has done zero about it. Someone at the time had made a comment on this site regarding something that had to do with emissions. This could very well be, but it doesn't happen in other cars. Ever. Especially the revised 2022 Acura RDX. Which is always extremely smooth and quiet.
Once you get going, things are of course better. But it's never as refined as, again, the RDX.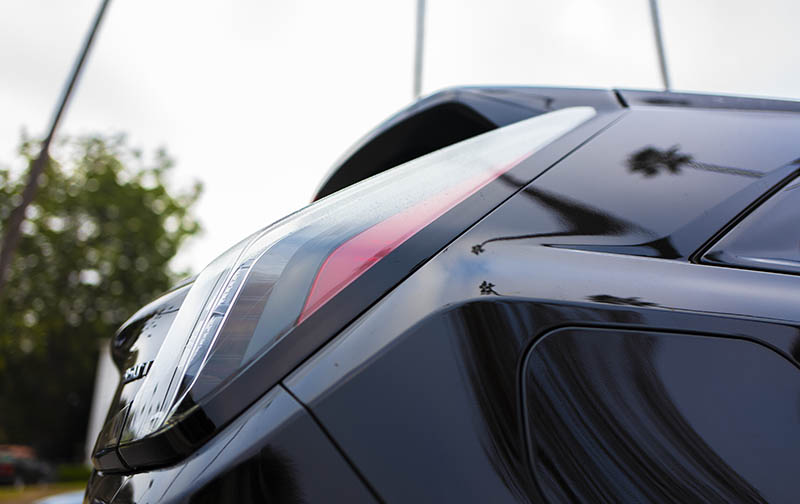 The ride is surprisingly good for such huge tires. Although there s a little road noise at speed. The steering is very, very light. Which is OK, but surprising in a vehicle that tries so hard to project such a sporty vibe. The black wheels, no chrome, etc…
There is plenty of power from the 2.0 Liter engine, and the transmission works "as advertised". The XT-4 is rated at 22/29MPG. And I did reach 22 around town, being very careful. But I got around 34MPG on long FWY drives. Which is all pretty good for AWD and 235HP.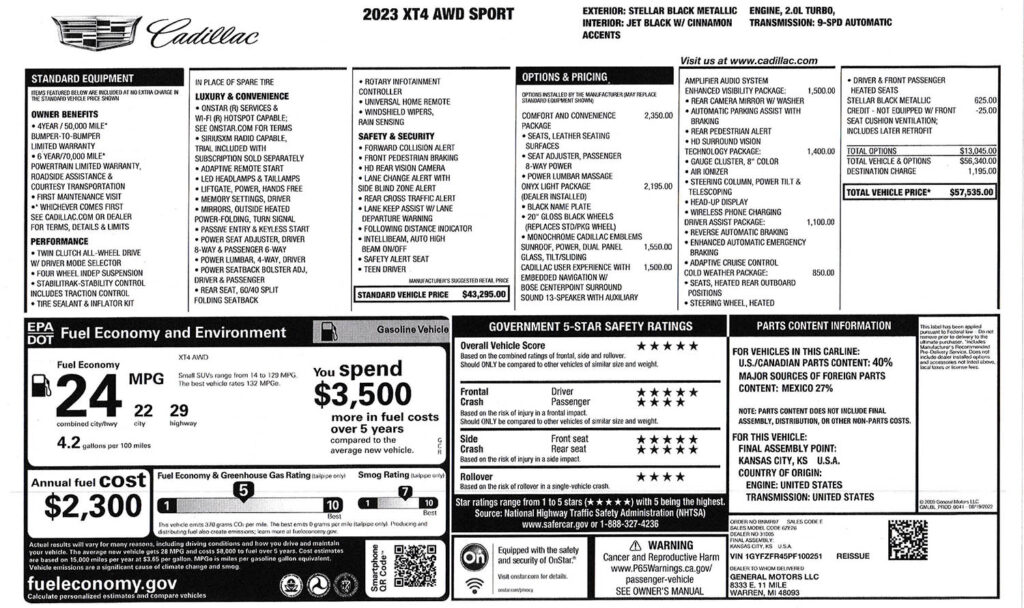 While the XT-4 technically starts at $36 300, my loaded test car was over $57 000. Which is overpriced for what you get in my opinion.
A loaded Acura RDX A-Spec is about $5000 cheaper and is much better in my opinion. It is roomier, drives much better, and is generally much more refined than the XT-4. It also has a better sound system.
Although you can get a loaded Premium Luxury version of the XT-4 with tons of options for under $50 000. As usual, be careful with options.
The biggest competition to the current XT-4 is the revised 2024 model that's coming up really soon. It will have an all-new interior with a spectacular "Escalade-Type" curved screen.
Not sure they'll fix the rough engine but who knows? One can dream…