2024 Hyundai Santa Fe: new illustration…
Last Updated: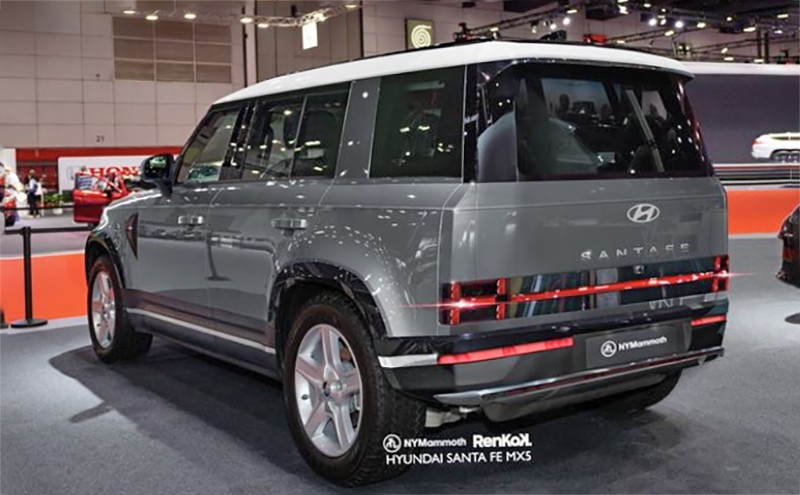 This new 2024 Hyundai Santa Fe illustration actually seems pretty realistic. Some spy shots have already shown the tail lights being positioned really low. Unlike the Land Rover Defender. (Which is usually a pretty bad placement for turn signals.)
Otherwise, it is still a total departure from the current and previous generations. I wonder if that's a new trend for future Hyundai SUV designs. The blocky off-road look. Obviously, this could appeal to people looking for a larger Bronco Sport.
Why not…