Kia Pick-up: first spy shot…
Last Updated: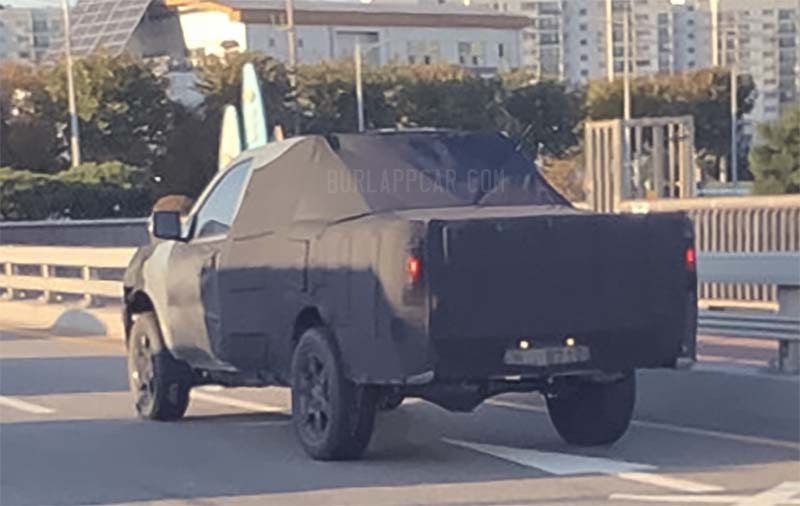 This is supposedly the very first photo of an upcoming pickup truck from Kia. I guess so. Why not. From this angle and distance, all we can tell for sure is that it is indeed a pickup truck. From Kia? Who knows. It could be anything.
If it is a Kia, it is rumored to be based on the good old Borrego. A body-on-frame SUV Kia was selling in the US for a couple of years until 2009. Since, it has had 2 "facelifts" and is still available in Korea as the Kia Mohave.
I guess it wouldn't cost a fortune for Kia to design and engineer a pickup body from the old SUV. But I wouldn't count on this being sold in the US. (Thanks to that good old chicken tax…). Or even outside Korea. Except maybe for China.
(Thanks to reader Rob G for the pick)