2024 Hyundai Kona: in the wild…
Last Updated: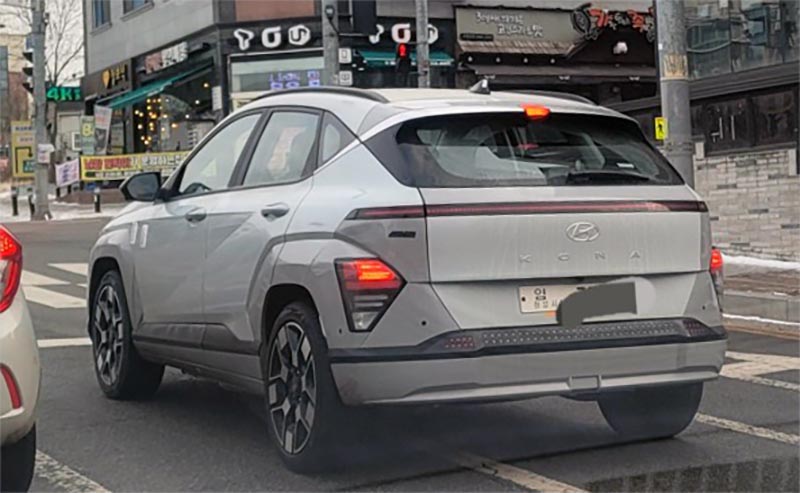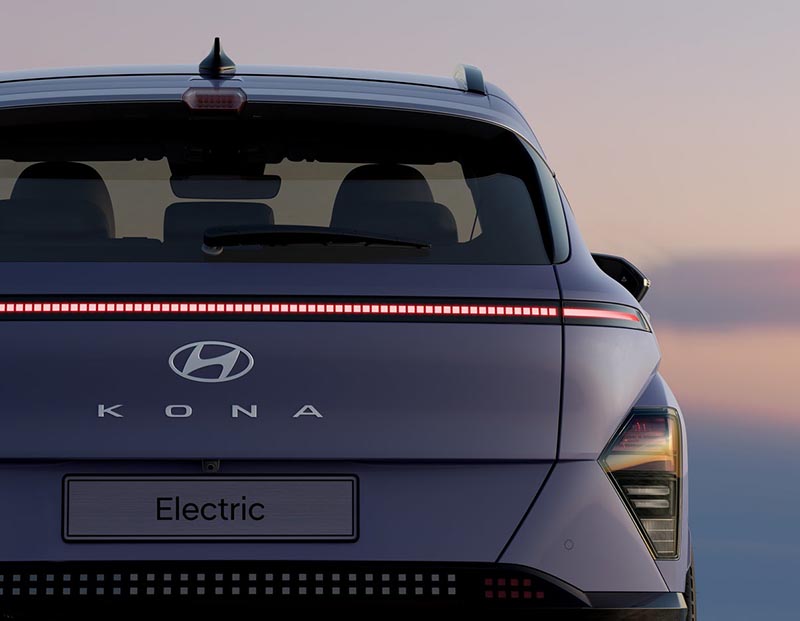 I have to say, this photo of the new 2024 Hyundai Kona driving around in Korea is pretty disappointing.
Especially when compared to the official beauty shot from Hyundai (bottom pic). The rear end just looks way too busy. How many lights do you need? They should have found a way to include everything in the LED bar. Even if that meant making it a bit thicker.
I usually hate all the black plastic cladding on cars, but I think it might make the new Kona look a bit better. The photo above shows the EV model, where the fenders are painted. While the ICE and Hybrid versions still have the black plastic trim. Which, again, might hide these lights a little bit more.
Weird…