2024 Hyundai Santa Fe: a look inside…
Last Updated: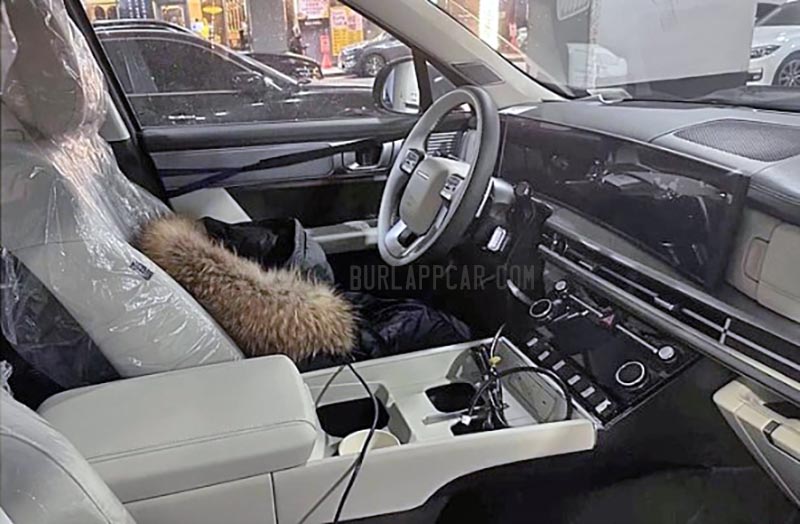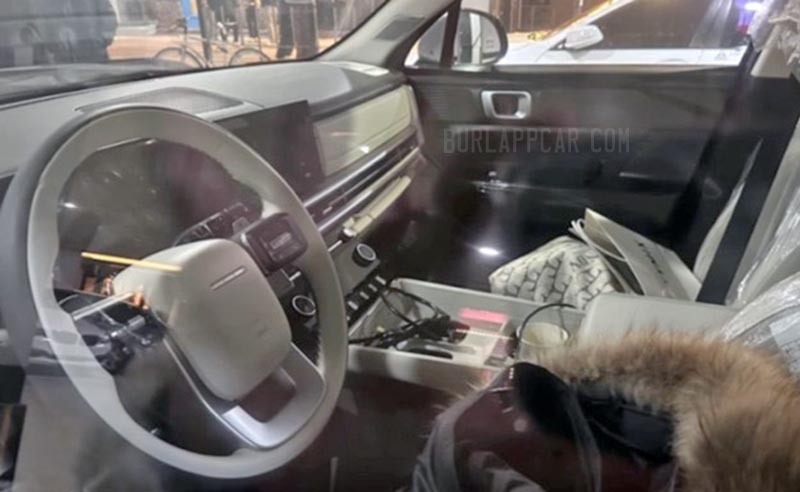 We've seen a couple of interior photos of the next-generation Hyundai Santa Fe before. But everything was pretty much covered up. These new pix give us our first real look at the new interior.
And I think it looks great. It also matches the angular exterior design very well. The curved screen looks quite upscale. And so far, the rest of the interior seems really substantial. And quite original. And, again, the whole thing looks expensive. This is really pushing the envelope for a non-luxury brand.
Being positioned below the Palisade, the new Santa Fe won't be huge. With less than 10 inches difference between the current Santa Fe and the Palisade, the next generation doesn't have that much room to grow. Price-wise, the current Santa Fe starts at a very reasonable $28 200. While the larger Palisade starts at $35 250. So there's room to grow there. But not that much. Which means the 2024 Santa Fe will still be an affordable choice. The current generation is also available as a Hybrid, starting at $34 300 with a 34MPG combined rating. And a PHEV starting at $40 000 with a 30 miles EV range. (That's still $1500 less than the smaller RAV4 Prime). Which would certainly improve with the next generation.
If they can keep pricing down, I predict another hit for Hyundai. I'm really curious to see the real thing. Since spy shots still aren't showing much more than the general "Defender-like" shape.