2024 Hyundai Santa Fe: new illustration…
Last Updated: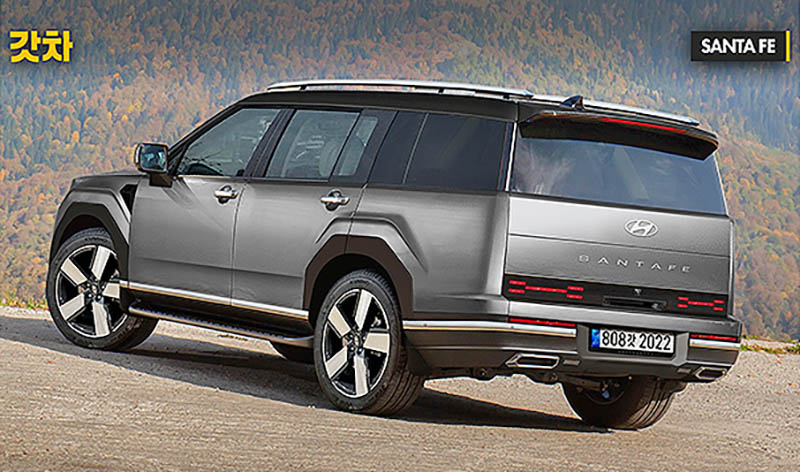 This new illustration of the 2024 Hyundai Santa Fe seems definitely closer to the actual prototypes than what we've seen before.
As predicted, this will be a radical departure not only from the current generation but from anything Hyundai is currently doing. We've seen most of the interior before, and it also plays the part of a more upscale SUV pretty well.
This is trying hard to blur the line between the off-road look like the Bronco/Defender type, and the more family-oriented Crossovers out there. I know I mentioned this before, but it's really too bad about the super-low tail lights. Something Hyundai/Lia keeps doing. A very poor placement and a very bad idea.