Cadillac Convertible: GM dream…
Last Updated: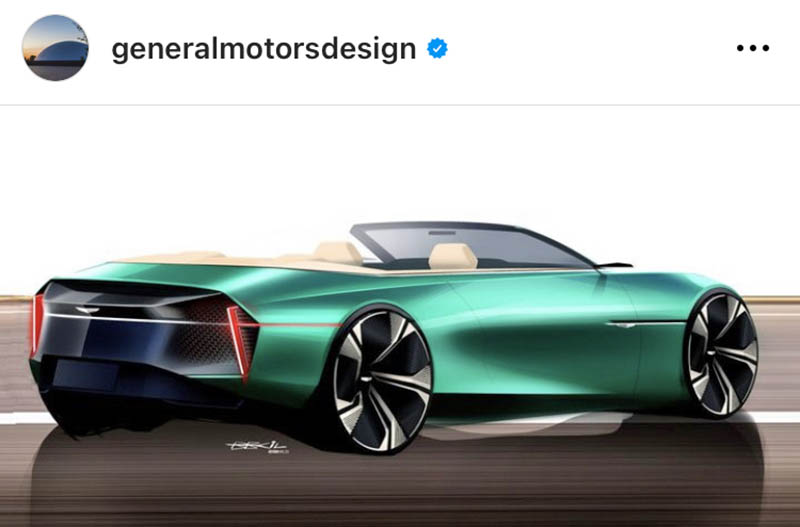 GM Design posted a very nice illustration of a possible Cadillac Convertible on their Instagram today.
Of course, it doesn't really mean they are actually working on a new convertible for Cadillac. Still. It's good to see designers are still thinking about open-air driving and not just SUVs.
The production version sketch would make a really nice 4-seater convertible EV. It seems the Ultium platform possibilities are endless. From the Equinox EV to the Hummer pickup and SUV, and anything you can dream of in between.