2024 VW ID.7: more camouflaged photos…
Last Updated: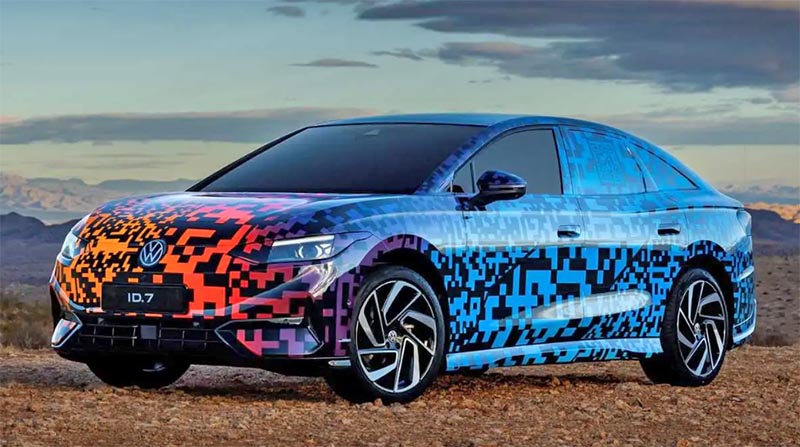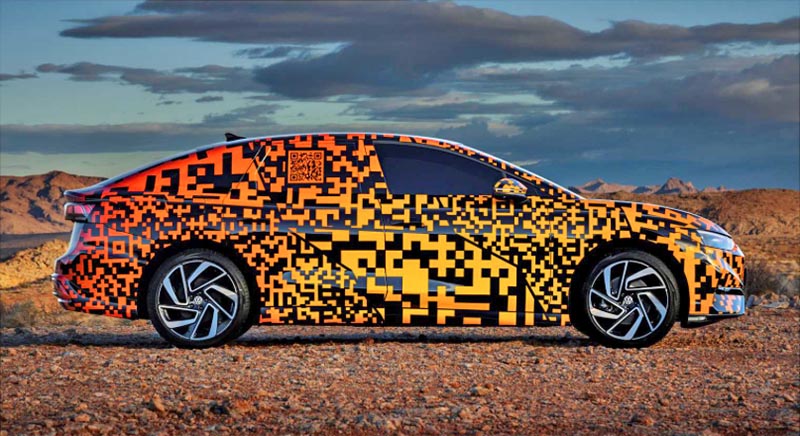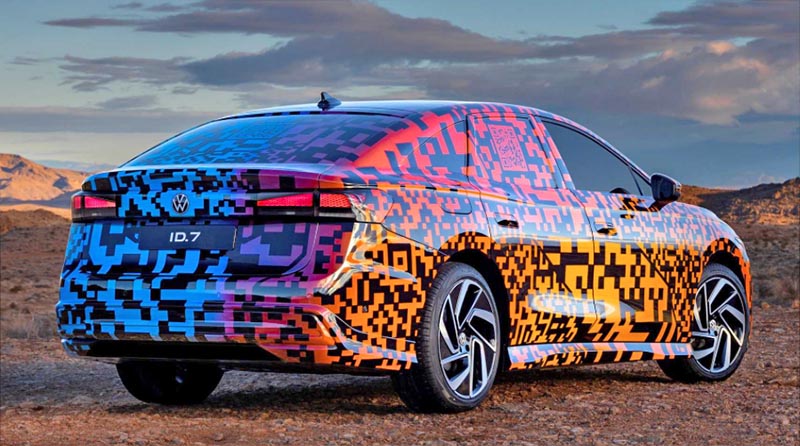 Last June, VW showed us the ID. Aero concept. Which was basically the same car as this new ID.7. Now, over 6 months later, they are still showing us only a covered-up version of the production model. Although they had announced the unveiling of an all-new model. These show even less than last year's concept.
What they show is something that looks like it could have come out at least 5 years ago. It basically looks a lot like a sedan version of the old Tiguan. With a little bit of ID.4 mixed in. Or, a sedan version of the ID.4 with a bit of the Tiguan mixed in. Basically, not something "all-new". Unlike the stunning Hyundai Ioniq 6.
They are claiming an amazing 435 miles on the European test cycle. Which will probably become something under 400 miles by the time the EPA tests it, although that's still great. The ID.7 is not a small car. At 194.5 inches it is a bit longer than the Ioniq 6 sedan. And just about 3 inches shorter than a Tesla Model S.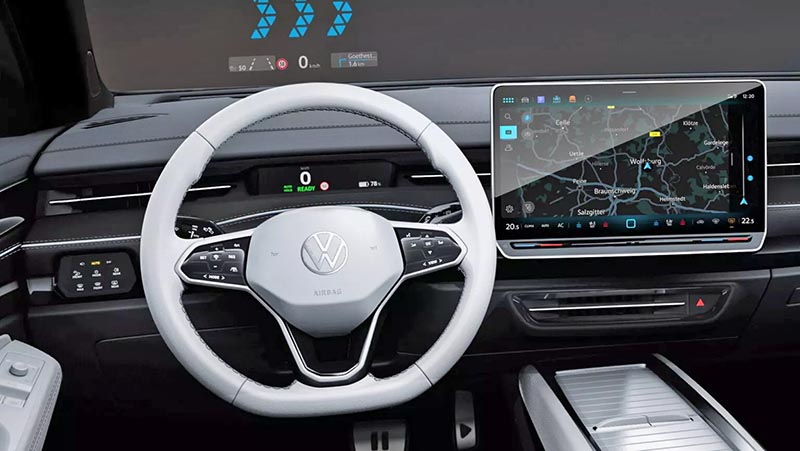 Inside, it will be getting a new 15-inch screen. And lights on the sliders! Which is something they should have had all along.
While the huge tablet isn't the best-integrated thing, I really like the second small screen totally integrated into the dash right behind the steering wheel. This is exactly how things should be.
Car and Driver were predicting a base price of around $38 000 when VW showed the concept last year. Being called "ID.7" could mean a much higher price than the ID.4. Which already starts at almost $40 000. VW suits are already saying things like "With the new ID.7, we are extending our electric model range into the upper segments". Which is usually a code word for "expensive".
There is still no word on the Ioniq 6 pricing in the US. But it shouldn't be that much more than the Ioniq 5. Another "too expensive" VW sedan might be another mistake…