Tesla: huge price cuts…
Last Updated: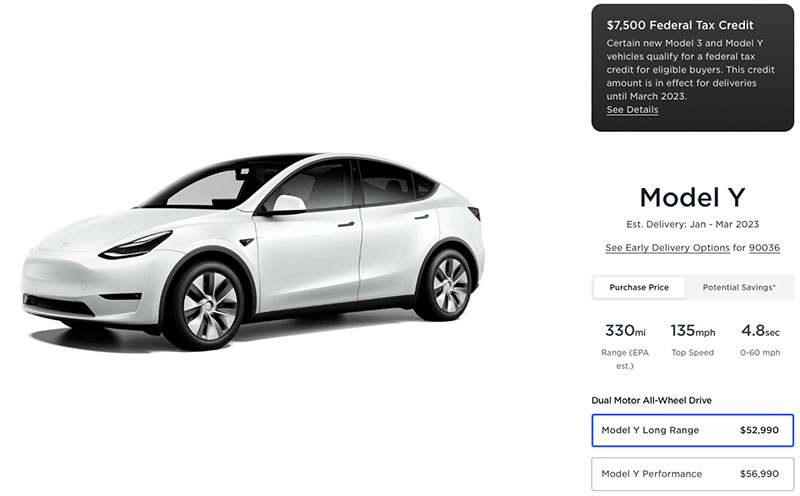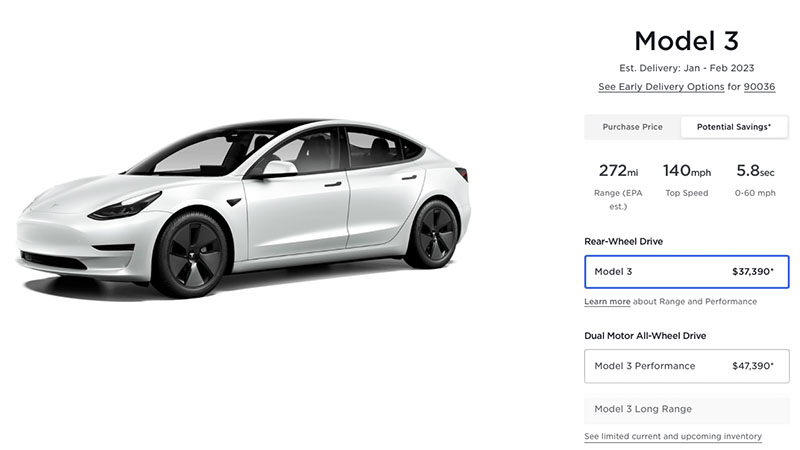 Tesla just cut prices on all their models earlier today, in Europe and the US. After massive rebates in China just a few days ago. These cuts in China actually caused many protests from customers. People who had just bought a Tesla a few days before the cuts.
While it probably won't be the case in the US or Europe, it would still be pretty hard to take. Although Tesla was already offering a $7500 rebate on the Molde 3 and Model Y during the last few weeks of 2022.
The best-selling Tesla Model Y is about 20% cheaper than yesterday at $53 000 instead of $66 000. And does qualify for the federal tax rebate on top of that. The Model 3 goes from $47 000 to $44 000. As a reminder, the Model 3 had gotten as low as $38 500 in March 2021. It went to $47 000 a few months later. Which means it is still over $5000 more than 2 years ago. Which, I guess, is OK these days…
Of course, these huge rebates could be a sign of deeper problems in the company. It means, at least, lower demand which isn't great for the company. At the same time, Model Y is extremely popular. Even weirdly popular, considering the price. At $13 000 cheaper, it will be even more tempting to many. At $53 000, its pricing is pretty much the same as a loaded Hyundai Ioniq 5 AWD or Kia EV6 AWD. (The Model Y comes pretty loaded anyway). Even a loaded VW ID.4 ProS AWD is $53 000. And the top of the line Pro S Plus AWD is over $55 000. Right or wrong, people want Teslas. A model Y for the price of a VW will almost always win. For now, the only way other manufacturers can win customers is not just with better designs, features, etc… But by being less expensive.
On top of everything, these other cars are still hard to get. And dealers are charging crazy markups. Edmunds lists a series of lease deals for the Ioniq 5. Starting at around $800 a month for a base SE model! While the Tesla site lists a 36 months lease on the Model Y for $599. ($469 for a base Model 3) Not a cheap lease, but $200 less than a basic Hyundai model! And no dealer nightmares. I can really see why that could be very tempting to many.
I think so far GM is the only one really coming up with less expensive EVs than Tesla.
By the way, the Model S and X also got lower prices today. But they're still super expensive cars and I really don't think a $10 000 rebate on a $105 000 car will make any difference…