Upcoming Lexus sub-compact: weirdo illustration…
Last Updated: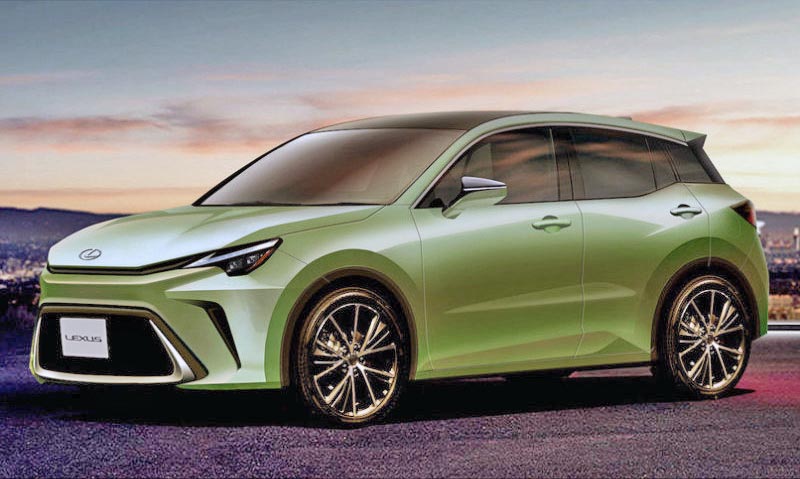 There's no real name associated with this one. I've seen many, including LBX.
A small new Lexus has been a rumor for a while. Many think it will be a replacement for the UX (although it's only about 4 years old). Others think Lexus will come up with something even smaller, mainly for the European market. Which could be based on the tiny Toyota Yaris Cross. Lexus only sold around 10 000 units of the UX in the US last year. Which is pretty bad, and less than half the number for the Audi Q3. So we might not be seeing a replacement over here anyway. Unless they find a way to make their smaller model more attractive.
While they're at it, it might be a good idea to rethink US pricing. Which starts at $36 500. Although Hybris seems to be standard, which is a good idea.