Dodge Hornet PHEV: US pricing…
Last Updated: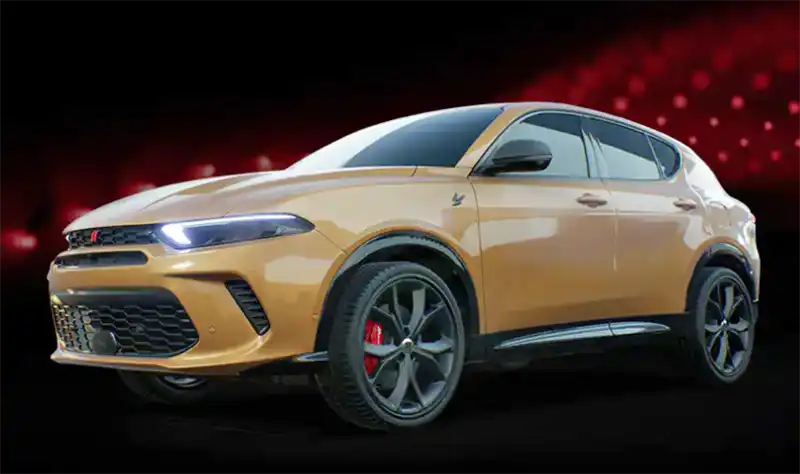 The PHEV version of the Dodge Hornet, called Hornet R/T, will start at $41 600. Which is about $3000 less than its Alfa Romeo clone, the new Tonale. A hig end version starts at $46 500. And a bunch of packages are also available as options.
Not sure if the Hornet R/T matches the standard equipment of the Alfa version, but $3000 is not that much of a difference. The R/T is also a crazy $10 000 premium over the base Hornet GT. Again, it might also come with more standard equipement. Still, a $10 000 premium for the PHEV version is a hard pill to swallow. On top of that, the Italian built Hornet won't qualify for any of the federal incentives.
While the Hornet GT seems like a fairly good deal at around $31 000, the PHEV just doesn't make any sense. With 265HP, the GT is probably already faster than most of its competiton. You only get 20 more HP with the PHEV.
Alfa did the right thing by not offering a regular Turbo model in the US. The Tonale is only available here with the PHEV powertrain. I think Dodge should have done something similar, by only offering the Turbo and not the PHEV. At least it would have created more of a difference between both clones. With very different pricing.
I cannot imagine anyone actually buying the Hornet R/T. This is just ridiculous.
I sat in both the Dodge and Alfa versions at the auto show last November. They both look nice and prety stylish outside since, they're basically the same cars. The interiors are fine, but not really premium. The Alfa starting at over $44 000 is really pushing it. These interiors look pretty busy and quality is OK, but not really what you'd expect for that much money. Making the $31 000 Dodge GT version the most desirable version in my opinion.