Next-generation Toyota MR-2: new illustration…
Last Updated: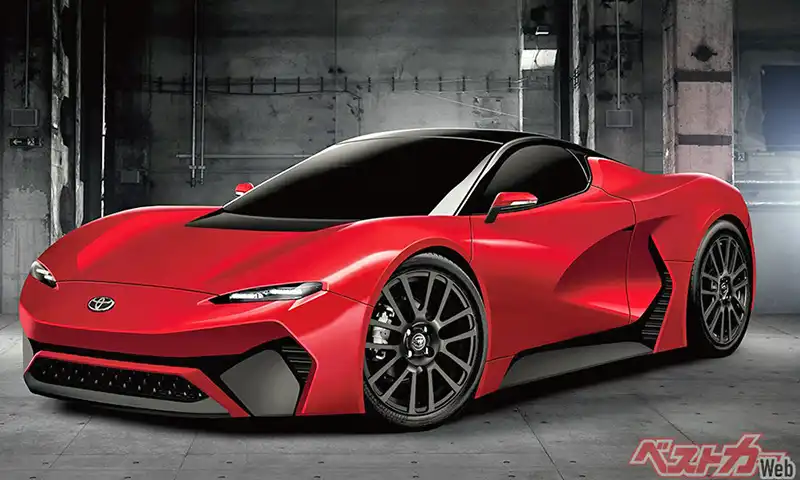 It seems there have been rumors of a new, 4th-generation Toyota MR-2 for so many years now. Just like a "new Celica". Although the rumors did turn out to be right about the Supra. They did come up with a new one. So maybe we could actually see another MR-2?
Toyota seems to be in flux right now. Mainly re-thinking their electric future. And now embracing EVs. They claimed they always did. That it was just a "communication problem". (Just like the Chinese spy balloon was just a lost weather balloon I guess). That means a mid-engine 2-seater sports car is probably not a priority. Especially if it's not an EV.
The first generation MR-2 came out in 1984. Although I always thought the design was a bit clumsy, and even a bit old looking, it was a breath of fresh air. The design was basically a production version of the SA-X Concept from 1981. ( the concept did look much better). The MR-2 started at $11 000 in 1985. That same year, the price range of a Honda Accord was between $8100 and $13 100. The MR-2 was definitely an affordable sporty mid-engine car. Its main competition in the US was probably the Pontiac Fiero. (Although at that time, the Fiat X 1/9 was still around). The Pontiac started at $8000. While the Pontiac looked great, reliability was definitely an issue. Something you didn't have to worry about with the MR-2.
Today, a Honda Accord costs between $27 300 and $37 900. That would put a new MR-2 price at around $33 000. Which seems hard to do these days. Or not? A new 2023 Mazda Miata still starts at a reasonable $28 000. It's not too crazy to think Toyota could come up with a small mid-engine 2-seater for a few thousand more.
The market for such a thing is practically gone. You just can't really go back. Toyota sold 6830 new Supras in 2021. A far cry from almost 35 000 in 1986. Again, things could be different with an EV. An affordable 2-seater electric car…
f they do come up with a new one, I really hope it doesn't look like the illustration above. The MR-2 should have a simple friendly personality. Not something that tries too hard…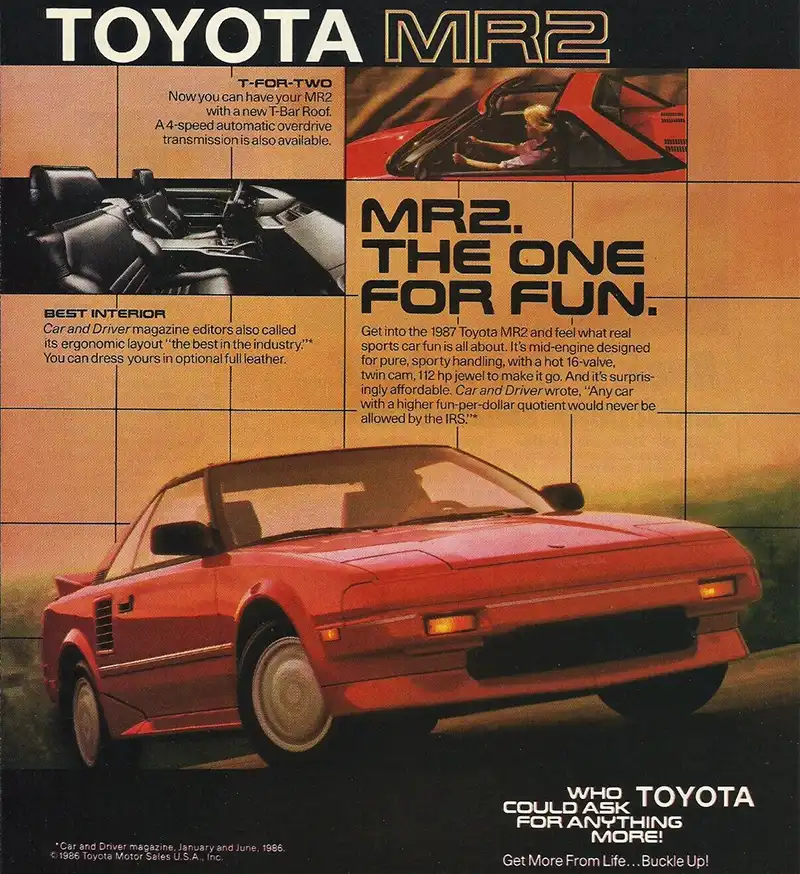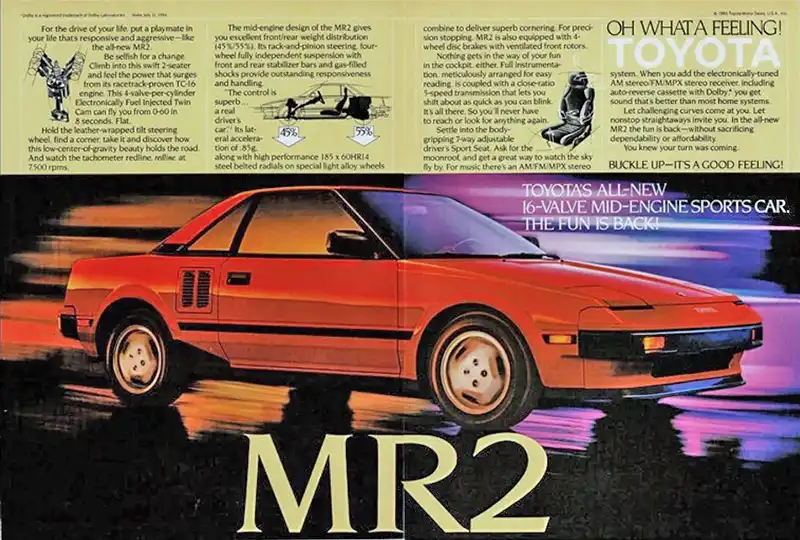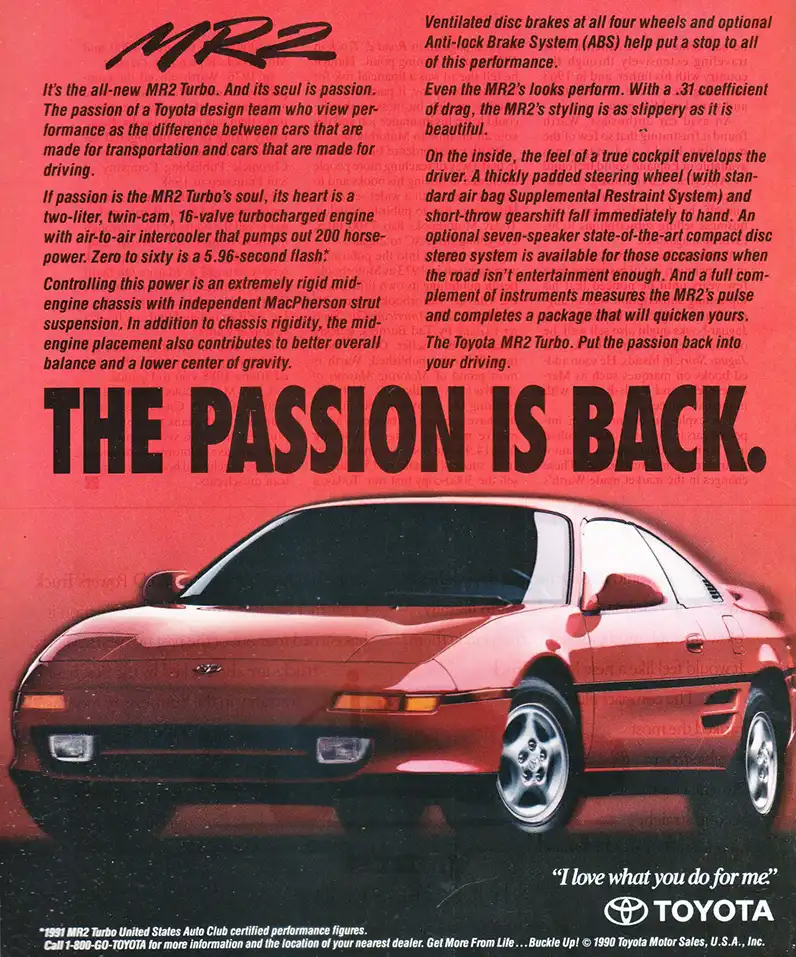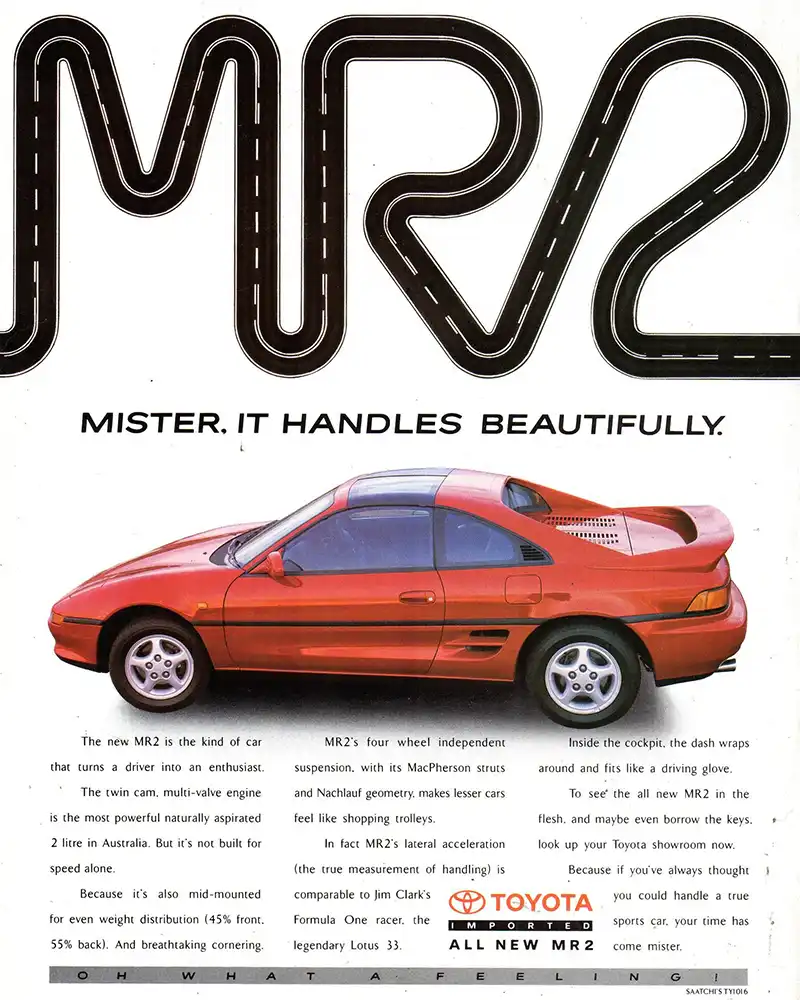 These are original ads for the 2 generations of the Toyota MR-2. The second generation came out in the US in 1990. As usual, it was bigger (by almost 10 inches) and more powerful. But it was also much more refined and almost looked like a Ferarri.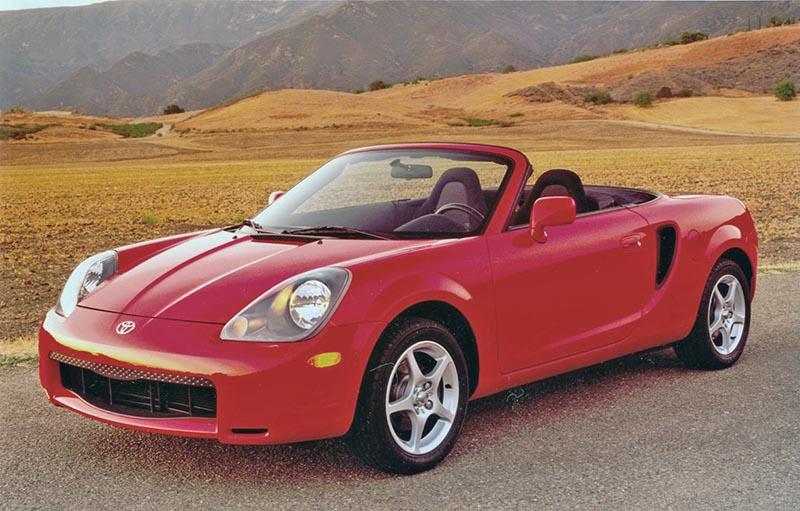 The 3rd generation was introduced in late 1999. And it was now chasing after the popular Mazda Miata. And the design was much more generic than the previous generations. I mean, what a step backward from the previous one.