Next-generation Toyota Supra: new illustration.
Last Updated: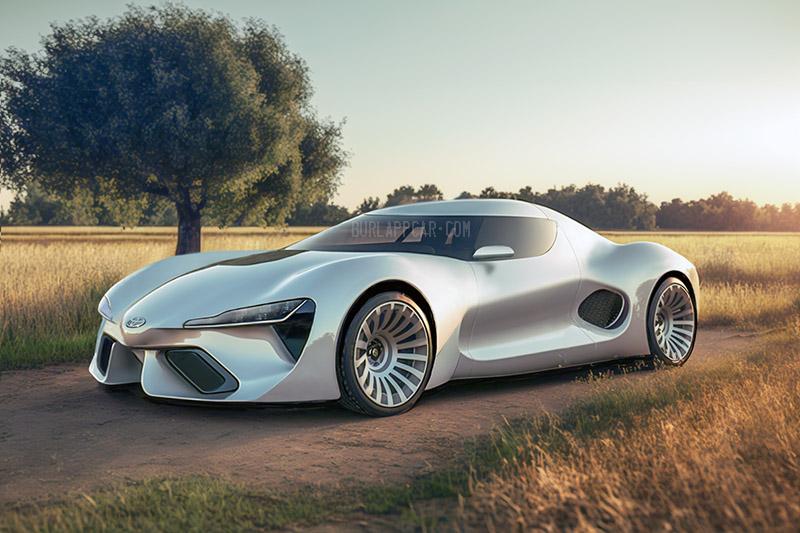 The Toyota Supra is a legendary sports car that has captivated the hearts of car enthusiasts for decades. The Supra has a history that spans over four generations, starting from its introduction in 1978 as a performance variant of the Toyota Celica, until its discontinuation in 2002.
The first generation Supra was released in 1978 and was based on the Toyota Celica platform. It featured a 2.6-liter inline-six engine and became known for its sleek design, luxury, and impressive performance capabilities. The second-generation Supra, which debuted in 1982, boasted a more powerful engine and a redesigned exterior. It was still based on the Celica.
The third-generation Supra, introduced in 1986, featured a turbocharged engine and was one of the most popular sports cars of its time. It was also the first Supra not based on the Celica.
The fourth and final generation Supra, released in 1993, featured a powerful twin-turbocharged engine and a striking sporty design.
After a hiatus of more than two decades, Toyota revived the Supra nameplate with the fifth-generation Supra in 2019. The new Supra is powered by a BMW-sourced turbocharged engine and is based on the BMW Z4.
We now have rumors of a next-generation that would be an EV. There is already a rumor of around 450 to 500HP. Which doesn't sound that crazy since the new Kia EV6 GT already produces 576HP!
Toyota has been hard at work on a "manual" transmission for EV use. The new system uses a gearshift and a third pedal. While this is probably all computer-generated simulations, it could actually turn out to be quite fun. If it works. This new system is also rumored to make its way into the next electric Supra.
I guess it's all good to see more 2 door cars coming out. I just wish someone would come out with an affordable one. Like the old Celica, or Honda Prelude.