2023 Honda CR-V: test drive.
Last Updated: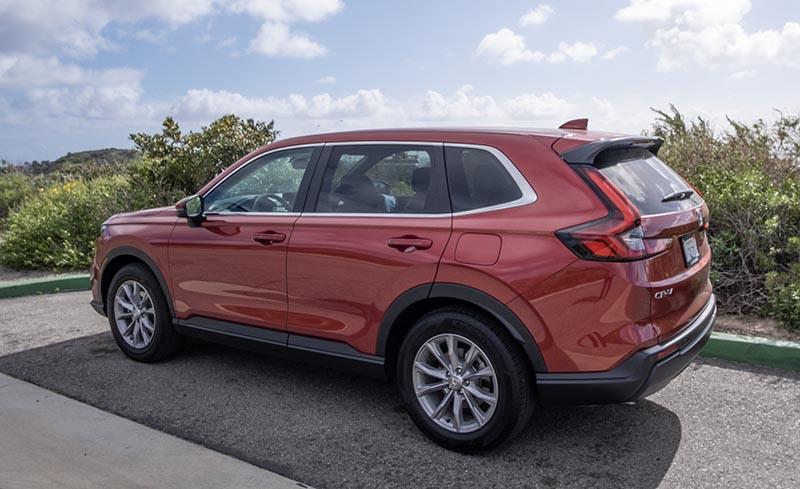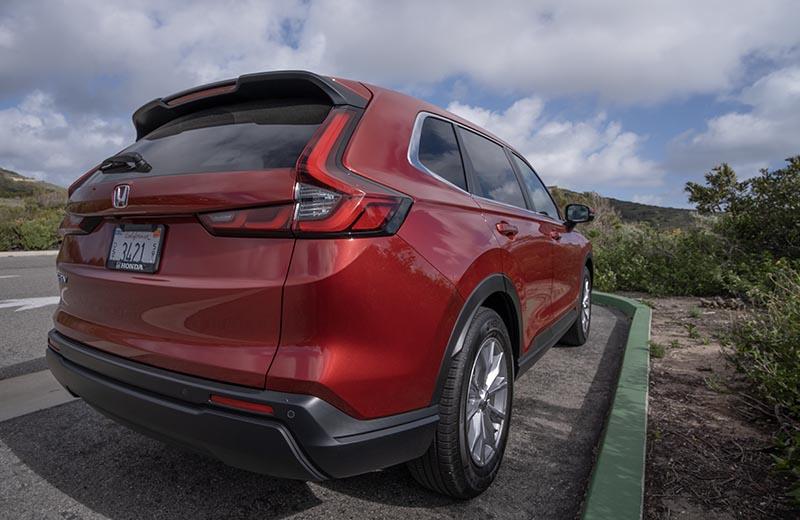 The new 2023 CR-V is still not a familiar face At least not around here. The only ones I've seen were at a dealer's lot.
I have to admit it looks much more modern in real life than all the photos O had seen of it. It is a much cleaner design than the previous generation. And actually, quite clean and modern in the flesh. At least, the EX-L version I was driving. The Hybrid versions, only available as Sport and Sport Touring models, have a much busier front-end design.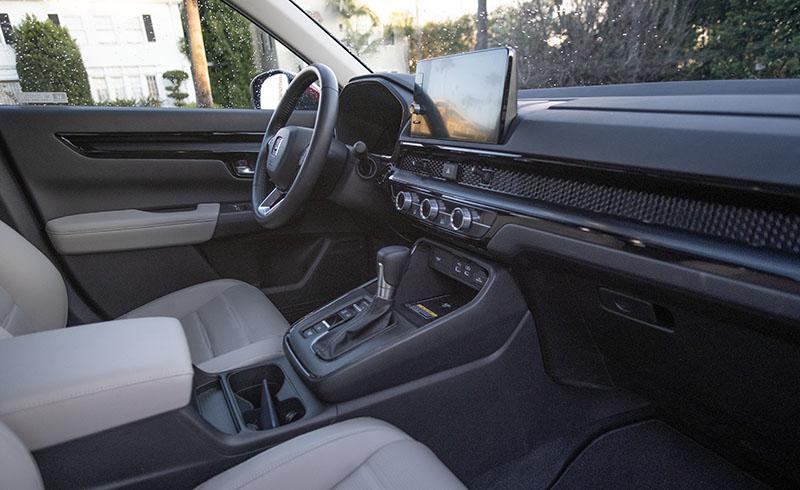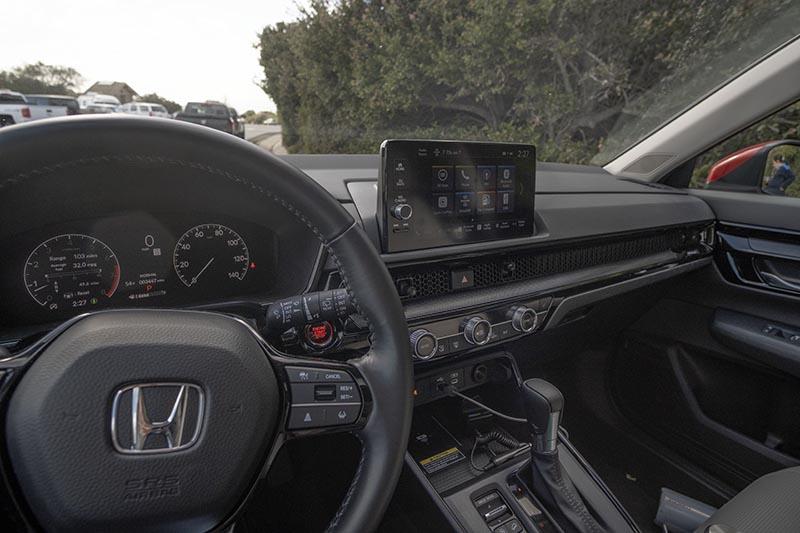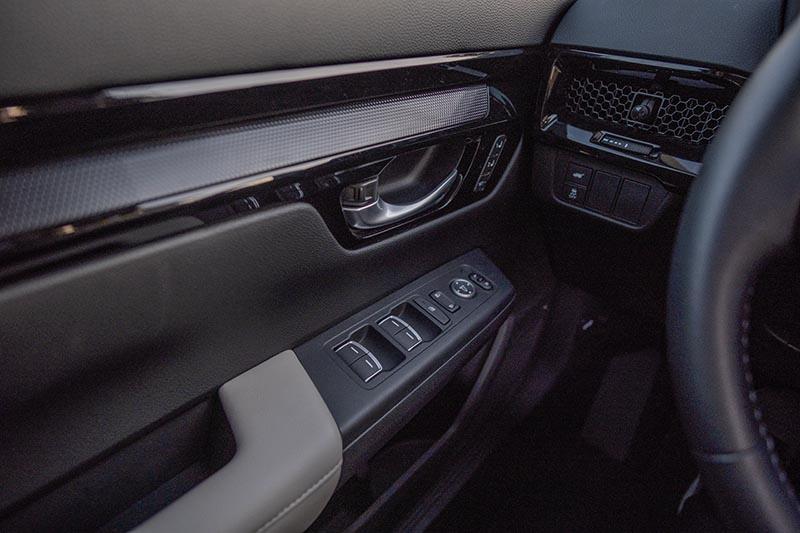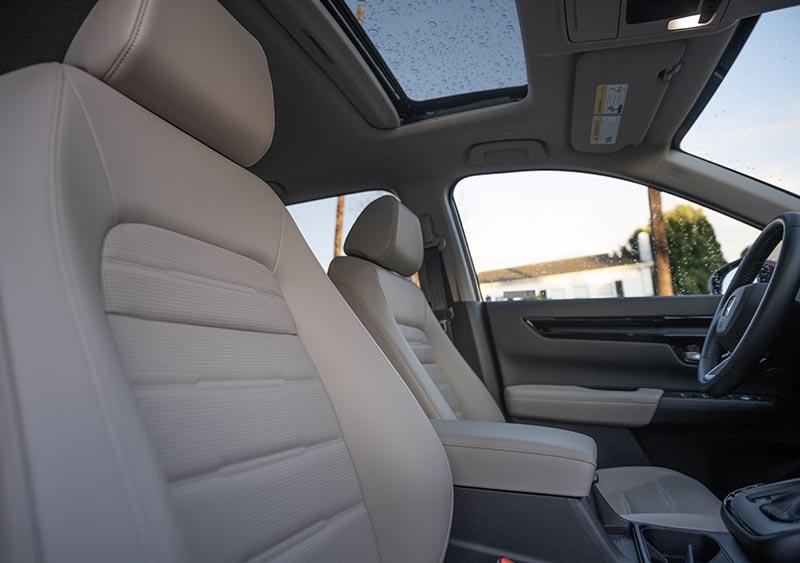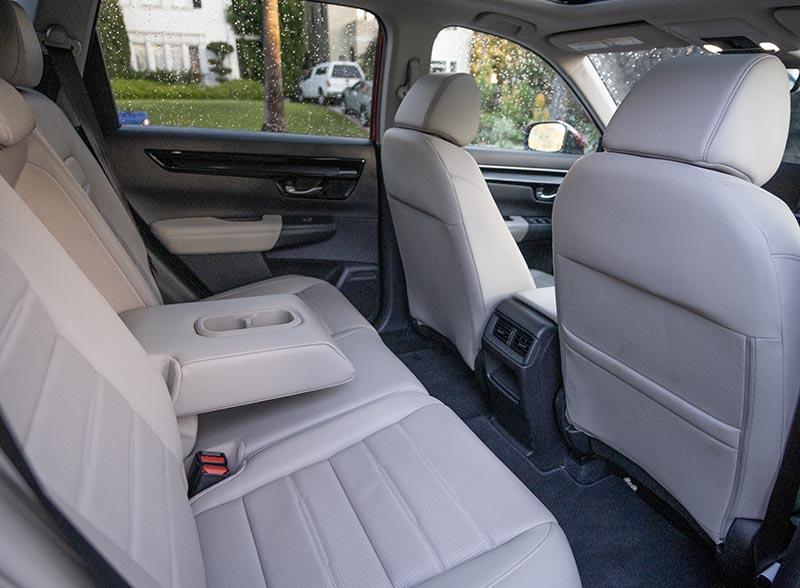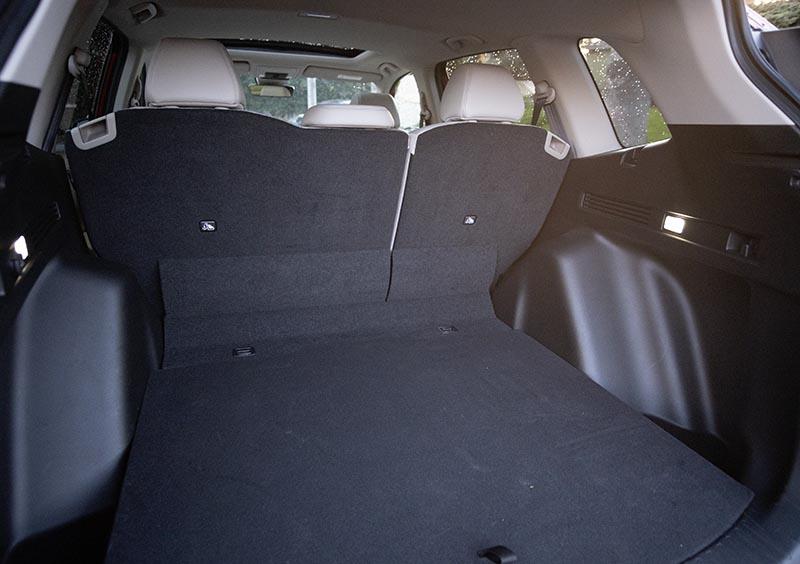 Although the interior is also all-new compared to the previous generation, it is very familiar. Since it basically looks the same as the current Honda Civic, Accord, and HR-V. Although it seems the HR-V is trying a bit harder to look a little different. This just looks like a Civic SUV inside.
Which isn't that bad, except for the tablet screen which always seems out of place. All materials are of good quality. The doors feel very solid when you close them. The seats are comfortable. A sunroof is standard, as well as leather seats. The 8-speaker stereo is a huge improvement over the previous CR-V. I remember driving a top-of-the-line Touring and it had a horrible sound system. The new 8-speaker system in this EX-L sounds 100 times better than what they used to offer in the more expensive Touring.
Also gone is the cheesy and fake-looking wood trim. ow replaced by lots of piano black plastic trim…
The back seat is also comfortable and very roomy. There's really no need for a "mid-sized" SUV these days. Something like this is as roomy as anyone needs. For up to 5 people. And there is still a huge cargo area behind the rear seat.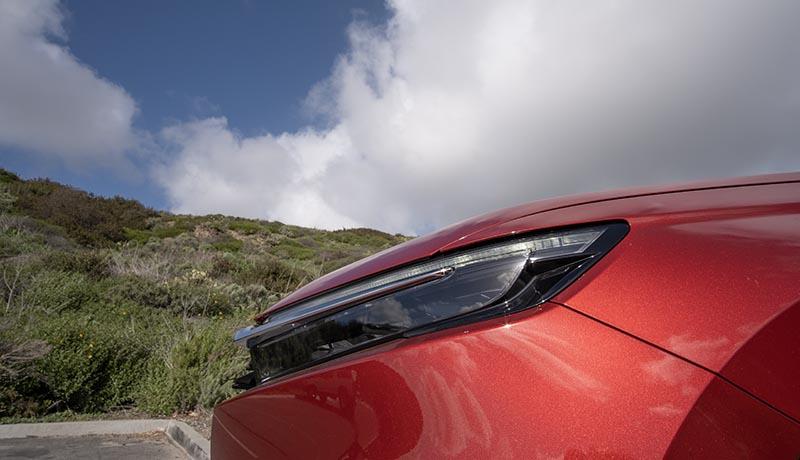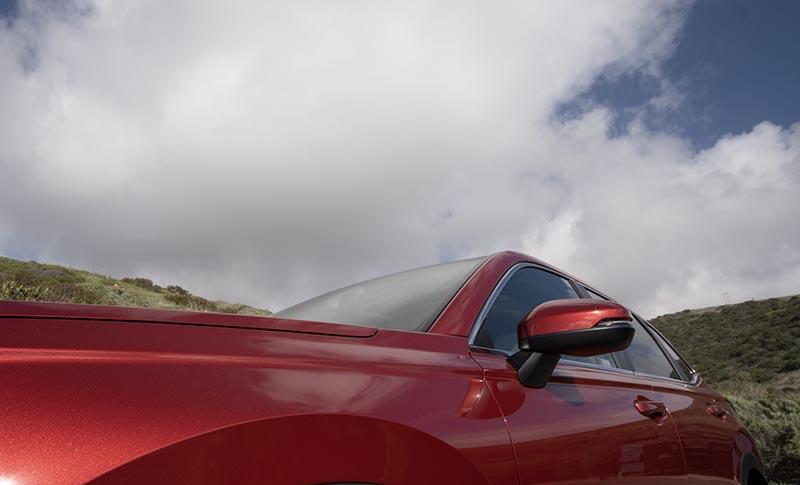 As usual, Honda's 1.5 Liter Turbo is smooth and quiet. Except when you push it. And the CVT works very well in most situations. This is basically a car that doesn't want to be pushed too much. Which is actually fine for most people. As long as you drive it in a relaxed manner, it is quiet and very well-behaved. And the CVT does a very good job mimicking downshifts. If you try to floor it a bit much, the result is what you'd expect from a small 1.5 Liter engine and CVT combo. More noise than power. Which is really something 99% of buyers will never notice.
What you'll notice is the firm suspension. The car feels very tight and solid, but I think the market for this kind of car would appreciate something a bit smoother on rough roads.
Unlike the previous generation, there's nothing really wrong with the new Honda CR-V. There's just nothing special either. It doesn't excel in anything. Except for the huge grille, the styling is fine, but will also be invisible soon. And the driving experience is similar. Overall, it has zero personality. Which might be a problem for some, but won't be for most. A Mazda CX-5 sure is much more fun to drive. But isn't as roomy at all. And it's getting old. The new CX-50 is nicer. But you have to get a super expensive Turbo model to get a non-black interior. I haven't driven the current RAV-4 or Rogue. But I would really be more interested in the Nissan Rogue. I do like the styling inside and out better.
The AWD EX-L model is rated at 27City/32HWY. I did get around 27/28 around town. And had no problem beating the HWY number with almost 38/40MPG. The Hybrid version is rated at 40 City and 34 HWY. Which to me doesn't seem like such an improvement. Unless real-life numbers are actually more. ( I will be test-driving a Hybrid model next month)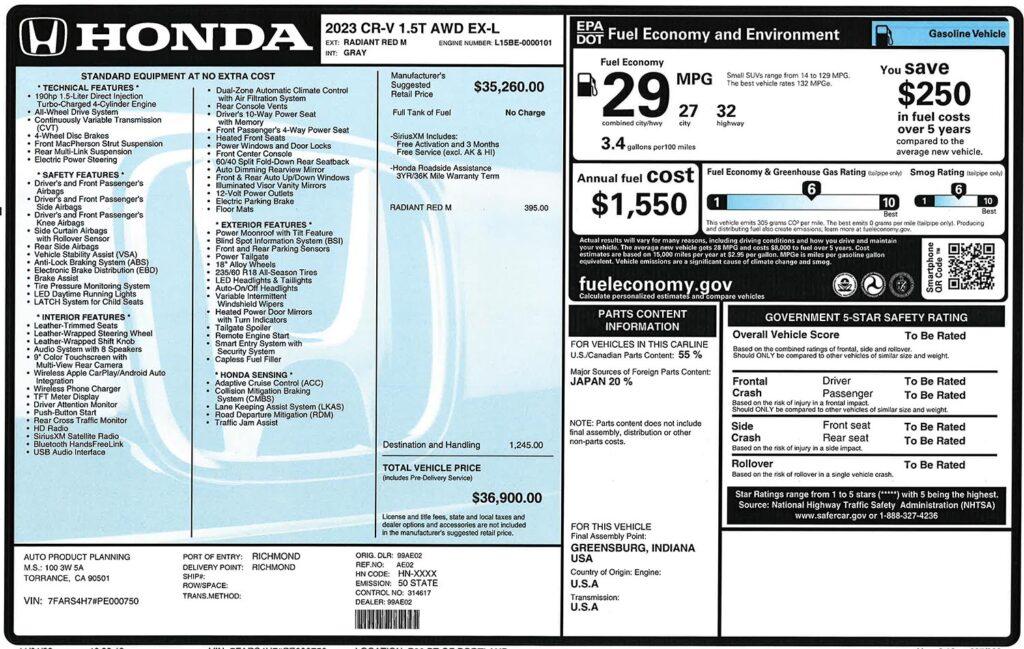 As you can see, the EX-L AWD is almost $37 000. You can save $1500 by getting the standard FWD version. Or get the EX for around $31 600. (Plus destination) You will still get a sunroof, but only 6 speakers. Cloth seats (which I would actually prefer) and manual tailgate. If the base stereo still sounds good, that would actually be my choice. And for $1300 more than the base EX, you can get a Hybrid Sport.
The 2023 Honda CR-V is a big improvement over the previous generation. It looks much better inside and out. (That horrible clunky shifter is now gone). And the EX-L now comes with a very nice sound system (Which is important to me)