2024 Audi Q6 e-tron: new illustration.
Last Updated: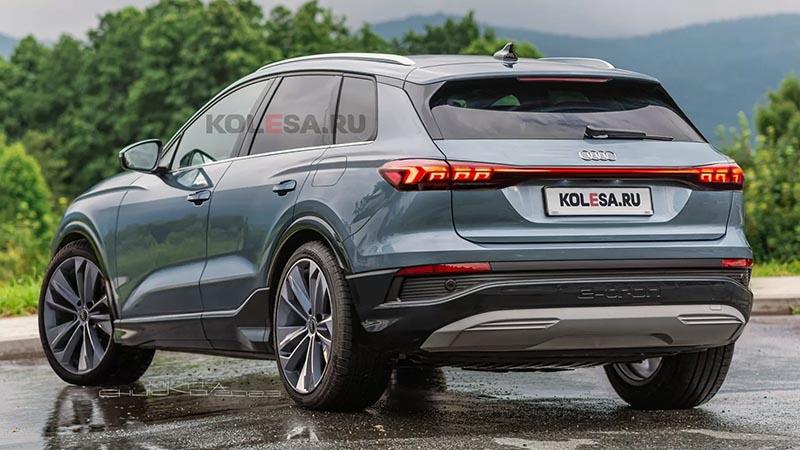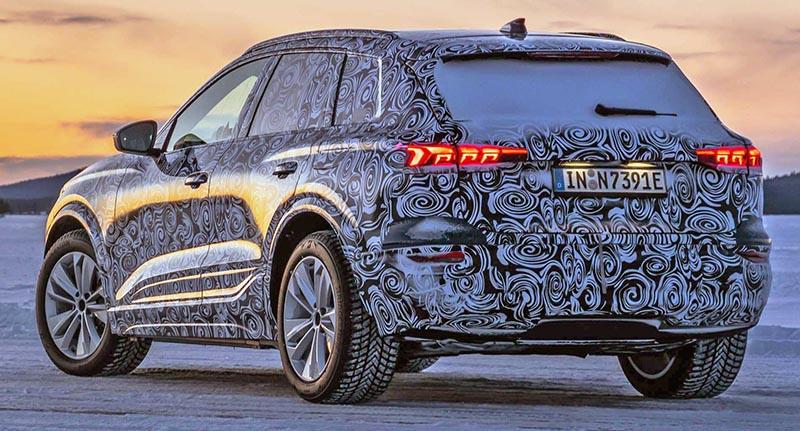 This new and very realistic illustration of the upcoming 2023 Audi e-Tron is obviously based on the recent "official spy shots" released by Audi just a few days ago. It could therefore be about 99% accurate.
Since it's an Audi, the design includes their patented "nothing surprising" feature. We've all seen it before. But it's also pretty classy at the same time. Obviously, this new model will slot between the Q4 e-Tron and the newly revised 2024 Q8 e-Tron. The Q4 starts at $50 000 in the US, while the new base price for the revised 2024 Q8 e-tron is $74 500. That leaves plenty of room for a new Q6 e-tron which could logically start at around $65 000 and compete with the Tesla Model Y. Although that Model Y is now $10 000 less. And so far, Audi EVs do not qualify for Federal incentives., while the Tesla does (At least for now).
It will be interesting to see more competition for the Tesla Model Y and found out if many are willing to pay a bit more for a non-Tesla EV of similar size. So far, people just want their Teslas, and for many, nothing else will do. Some people are not even aware that other brands also make EVs! It seems an uphill battle for anyone else, and will be intersting how it turns ou tin a couple of years, when non-Tesla EV infrastructure gts better and almost every other brand has models competing with Tesla.