2024 Kia EV9: new teasers.
Last Updated: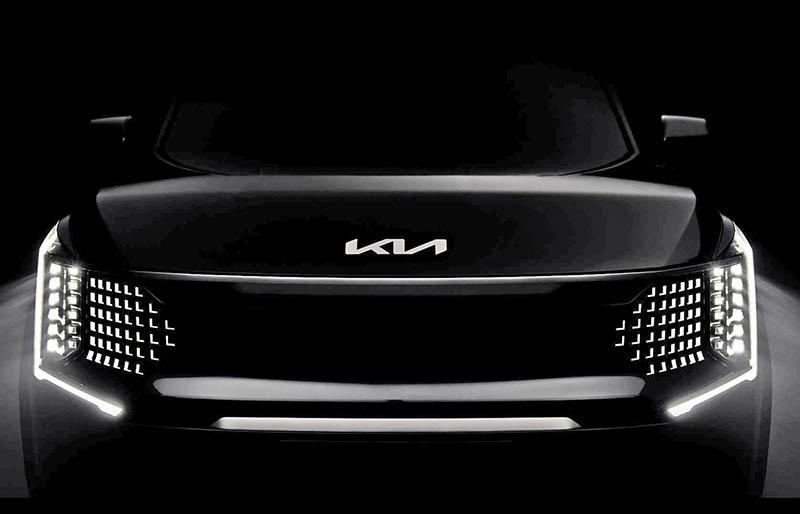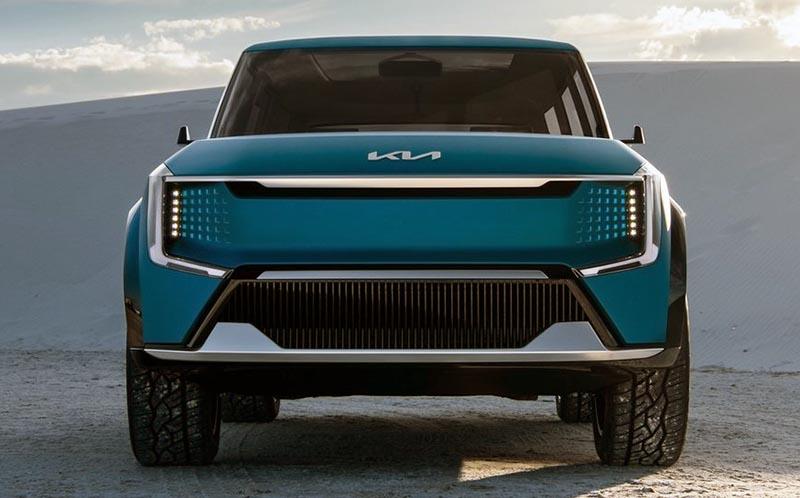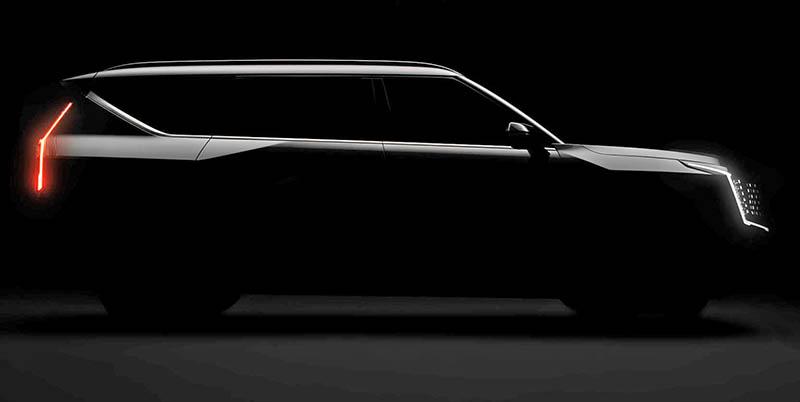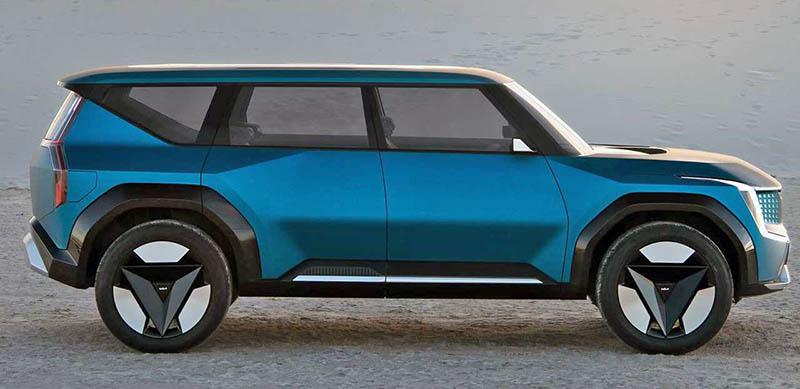 Kia just released new teasers of the upcoming Kia EV9 electric SUV. This will make the news since it will be the first "affordable" 3-row EV available. As you can see, it does look very close to the 2021 Concept. But, as mentioned in a previous post, I actually think the production model looks much better. A more grown-up version of the toyish concept.
The Kia EV9 is only affordable when compared to other current large EVs like a $78 000 Rivian. The Kia EV9 is rumored to start at $56 000. And priced up to $73 000, if we're to believe the pricing leak from the last January. For this much money, the total electric range is still under 250 miles. Which isn't good news. A 2-wheel drive version with the largest battery available gets 290 miles. With seating for 6.
The 3-row SUV, with its original styling, will definitely make the news when it comes out. Since the EV6 got mostly fantastic reviews, its larger platform cousin should also please the press. But I'm not sure it will be that popular. The stying isn't for everyone, and the pricing is just very high. Especially for something that doesn't qualify for any federal incentives. For most buyers, a base $36 000 Kia Telluride makes a lot more sense. For $20 000 less! And a super loaded top-of-the-line "SX Prestige X-Pro" model is still under $55 000. Again, almost $20 000 less than the loaded EV9.
I think pricing needs a major adjustment for the EV9 to have any change in the marketplace. For those who don't actually need 3 rows, the Tesa Model Y is still cheaper than the cheapest EV9. And it's already loaded with everything, including a much longer electric range.
I, unfortunately, predict very tough times ahead for the Kia EV9. Unless they quickly revise pricing in a major way before it comes out. Which, unfortunately, might not happen. Since they just don't have the huge profit margin Tesla enjoys on their cars. They probably just cannot lower prices by over $10 000 overnight…