GMC EVs: new illustration.
Last Updated: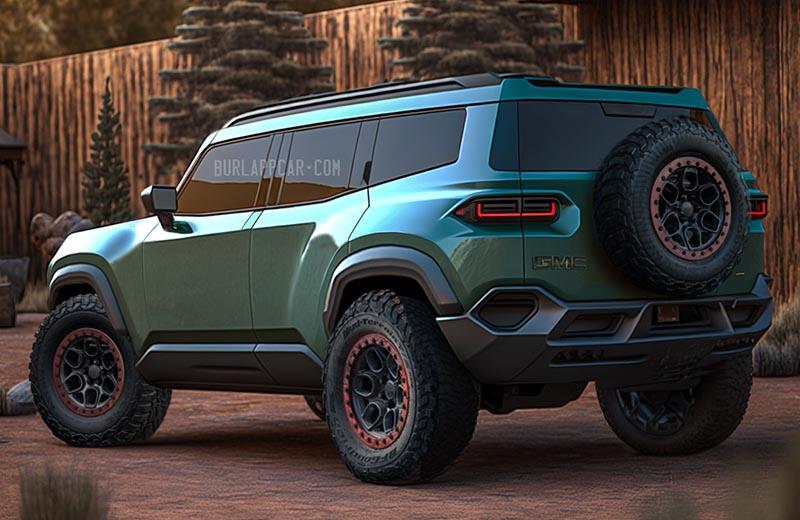 GM has already announced it will not be competing with the Ford Bronco with a new ICE model. This makes sense since they have been very hard at work converting everything to EVs.
The next-generation ICE models will be either mid-cycle facelifts, like what Cadillac is doing with the XT-4 and CT5 (revised CT4 and XT-6 are coming soon. Or new designs on slightly modified versions of their current platforms, like the upcoming Chevrolet Equinox (ICE version) and Traverse. GMC will be getting a new generation and larger Acadia, with probably a new Terrain a bit later, based on the redesigned Equinox. The all-new Ultium-based Sierra EV has already been unveiled, but it can't be the only GMC EV for long ( I don't really count the super expensive Hummer twins as new GMC models).
GM will go straight to EV about competing with Ford Bronco and Jeep Wrangler. The Wrangler 4xe is a PHEV, not a pure EV, with an electric range of just 22 miles it's already the best-selling PHEV in the US, and accounts for almost 30% of all Wrangler sales. This is a growing market where currently, Ford and GM have nothing to offer. There will eventually be an electric version of the Bronco, but not before the end of the decade, as the next generation is introduced.
GM is pushing the Ultium platform really hard through all of their brands, and will probably come up with an off-road EV model long before Ford. GMC would be the perfect brand to compete with Jeep in general since Chevrolet will keep the old Blazer name for the Blazer EV. Not something that would compete with the Wrangler in any way.
Unless they decide to take the next Trailblazer in a totally new direction for the next generation, GMC seems to be an obvious choice for off-road enthusiasts.