2024 Subaru Crosstrek Wilderness: new teaser.
Last Updated: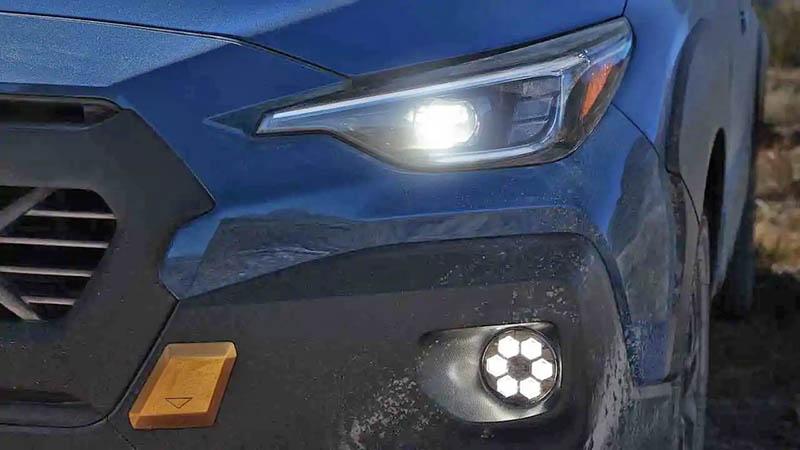 There's really nothing new with this new Crosstrek version. It will be getting a new treatment similar to what we've seen in the Wilderness versions of the Outback and Forester.
Which is mostly a more off-road capable set of features. Which, I think is a great option for many Subaru fans. The ones who actually use their cars to go off-road. It comes with 9 inches or more of ground clearance, all-terrain tires, an enhanced dual-function X-mode, revised gear rations for improved low seed climbing. A re-tuned suspension, a water-resistant StarTex upholstery with protective seatback materials and upgraded roof rails that can carry more cargo weight.
It's just too bad these also come with about 800 tons of additional ghastly-looking black plastic cladding crap. As some people mentioned before in earlier comments, the cladding is actually quite useful when you're actually going off-road and does protect the car. But I truly believe it doesn't have to be that ugly and frankly, that vulgar. Obvious off-road vehicles like the Jeep Wrangler, Ford Bronco, and Land Rover Defender all look 100 times better with almost no crap added to them. There is just no excuse for all that stuff, which now even includes gold trim bits for some odd reason.
If you look a the new teaser, you can tell they even wrapped the whole grille into that crap. Talented designers would find a way to make this look good or at least decent. This is just "bottom-of-the-barrel type design work". There is no excuse for anything that ugly.