2026/27 new Lexus EV: teaser.
Last Updated:

Toyota has just announced some of its new EV plans. Which includes that all-new EV platform mentioned before. The first model will be sold as a Lexus and has just been previewed in the sketch above.
While it looks kind of crazy and super futuristic, Toyota has had a good track record lately with teasing us with designs that are actually pretty close to the production versions. Like the upcoming IS replacement.
The new platform is claimed to offer double the EV range of current Toyota EVs. Which could mean something around 450 to a bit over 500 miles.
Before the all-new platform, Toyota will still introduce a production version of the smaller EV Crossover we saw a few months ago.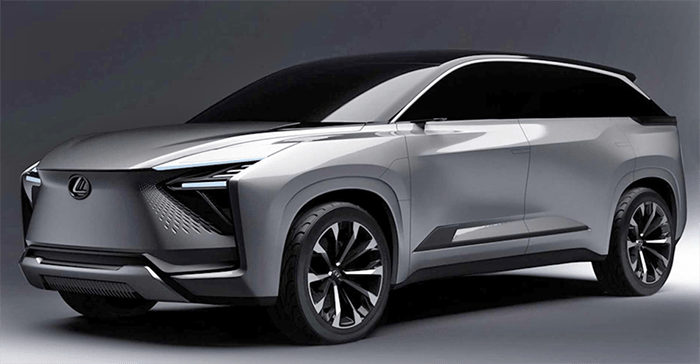 And a larger row SUV for the Lexus brand built in the US. Something we've also seen in late 2021 as part of their EV day presentation. Electric versions of the Tacoma and Crown are apparently still in the cards as well.