2025 VW ID.Buzz.
Last Updated: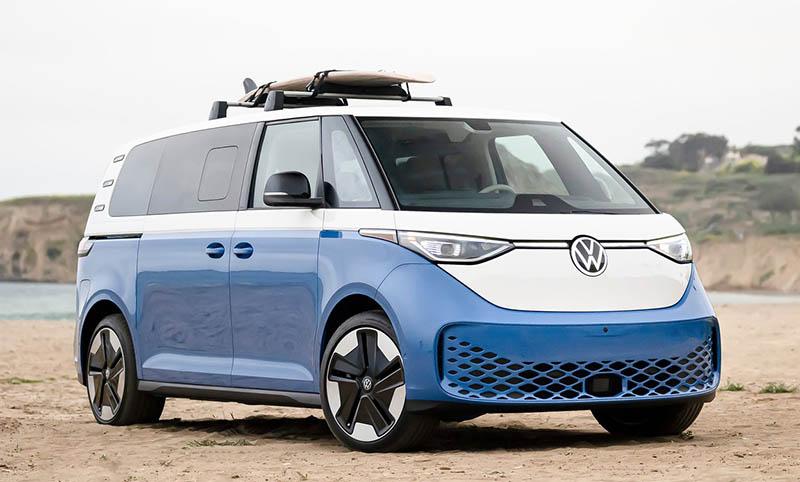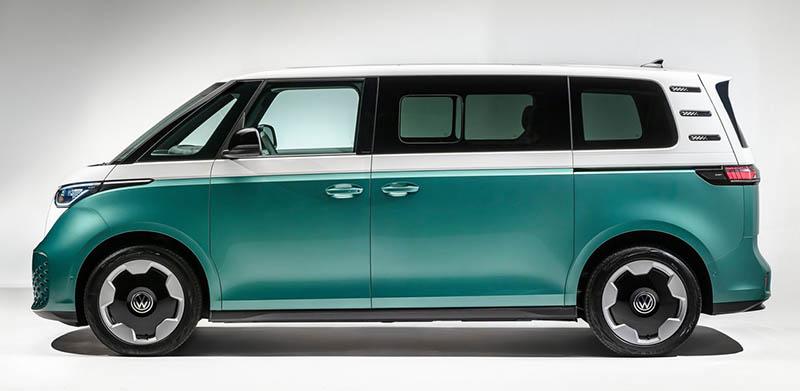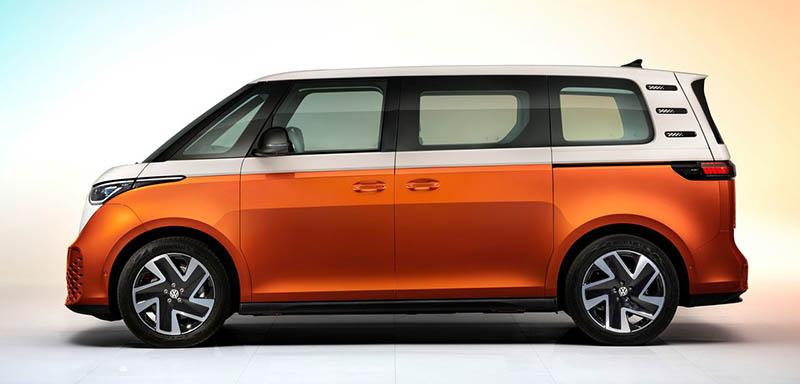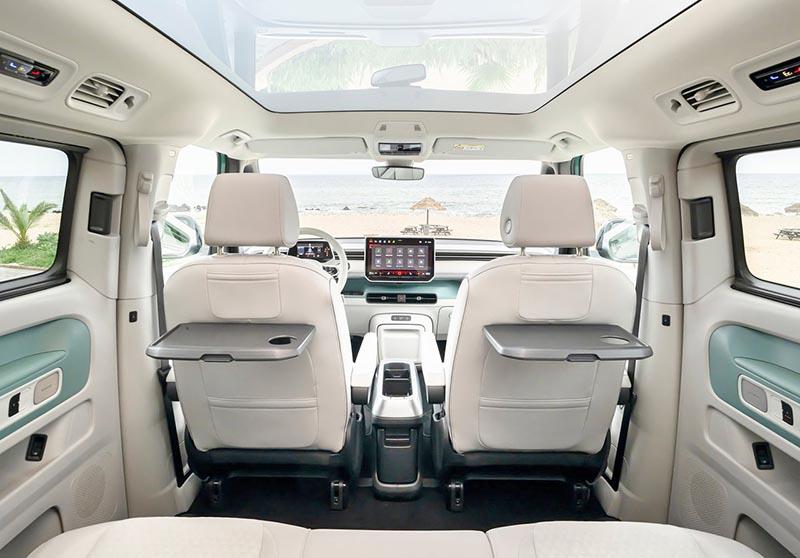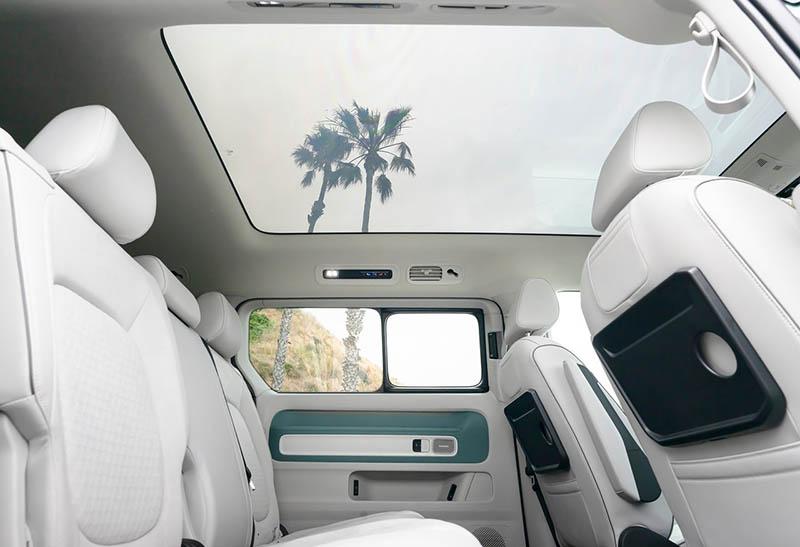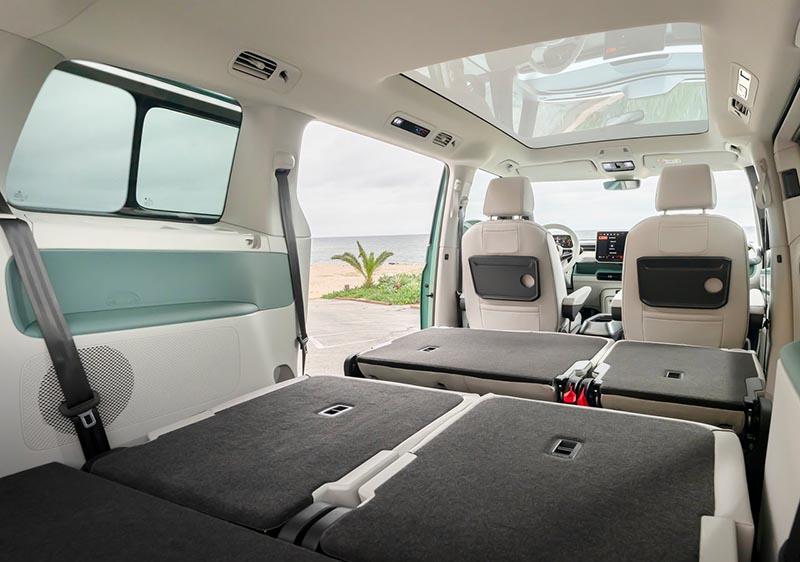 VW has finally unveiled the US version of the super cool ID Buzz which is a long-wheelbase version of the European model introduced last year. While Europe is getting both versions, only the LWB model will make it to the US.
The main difference is the added 10 inches to the overall length of the van, which does make a huge difference in interior space and allows the 3rd row of seats. (The 3rd row comes standard in the US and is an option in Europe). For our market, the ID Buzz will also with a larger 91 kWh battery pack. The top speed is now 99MPH Vs. 90 MPH for the shorter model. RWD is standard and a 2-motor AWD version will also be available. No range mentioned yet but I've heard about 250 miles, which would be OK but not that great. The larger model also allows faster charging at up to 200 kW.
As you can see, the vast space behind the front seats makes the new LWB ID Buzz an ideal camping companion. Although it doesn't have a front trunk for your stuff, and it doesn't seem to come with additional cargo space under the trunk, like many other EVs.
It also looks like these "real buttons" for the steering wheel VW promised last year are still not there. At least the big 13-inch display from other ID models now comes with illuminated sliders. VW also claims there is new and better infotainment software. We'll see.
The new UD Buzz LWD is coming to the US next year and will be built in Germany. This means no federal incentives, which is too bad. No word on pricing yet.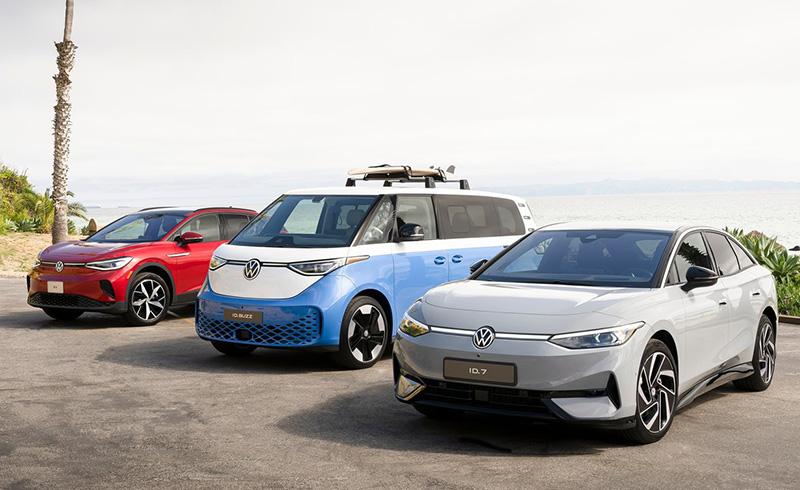 As you can see in the picture above showing the US ID Lineup, it looks like VW was also showing the US version of the ID.7 sedan. Which, for some reason, doesn't have a glass roof. (?)