Tesla Model 3
Last Updated: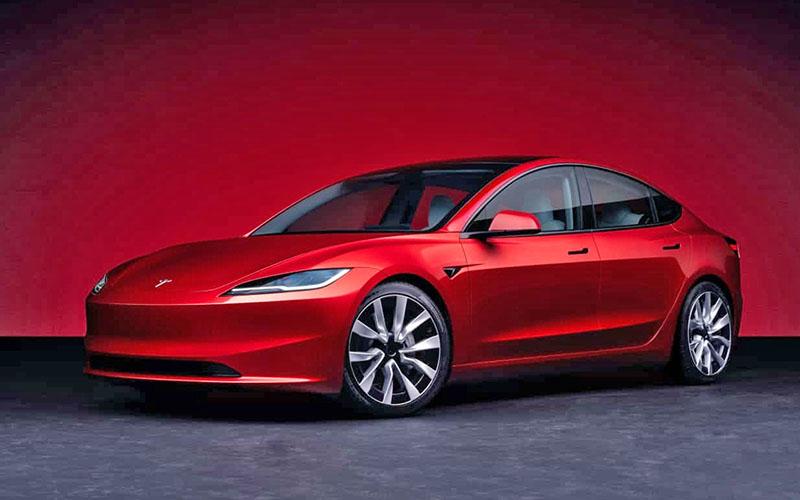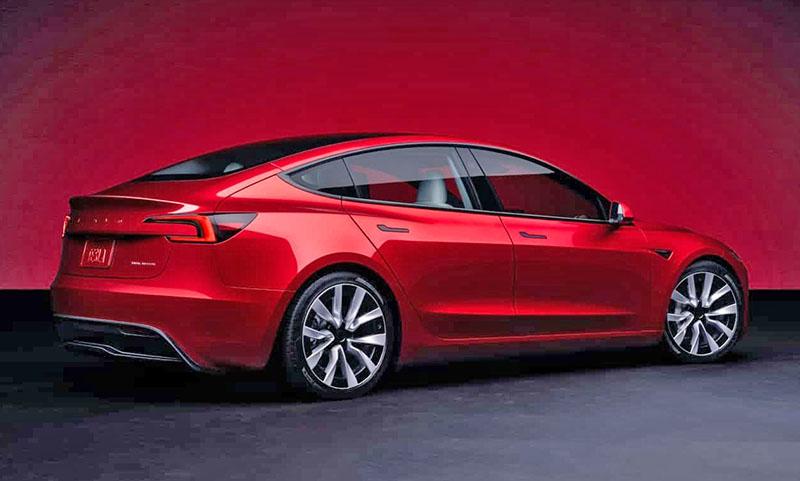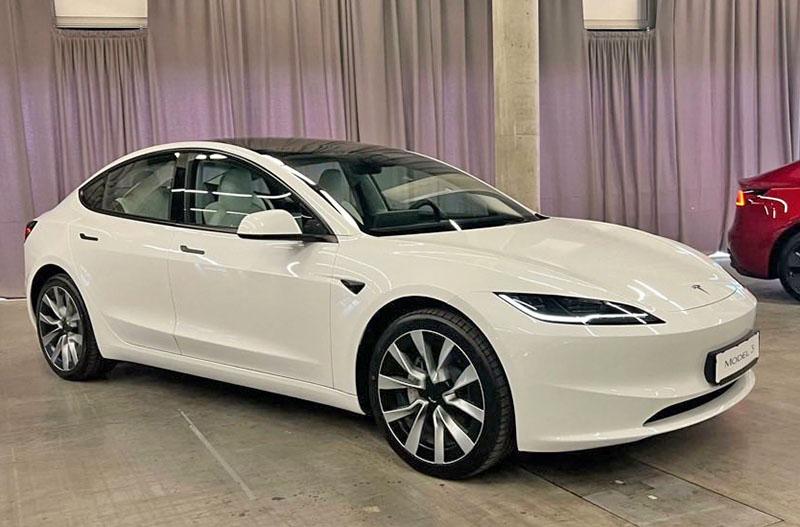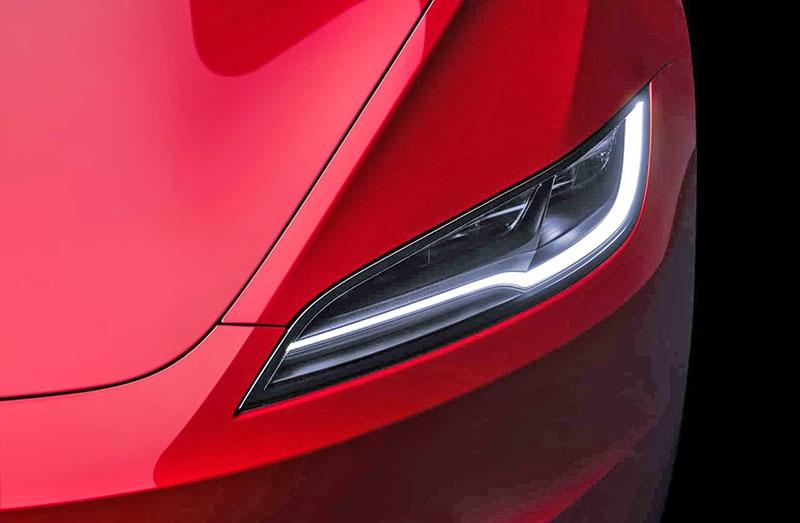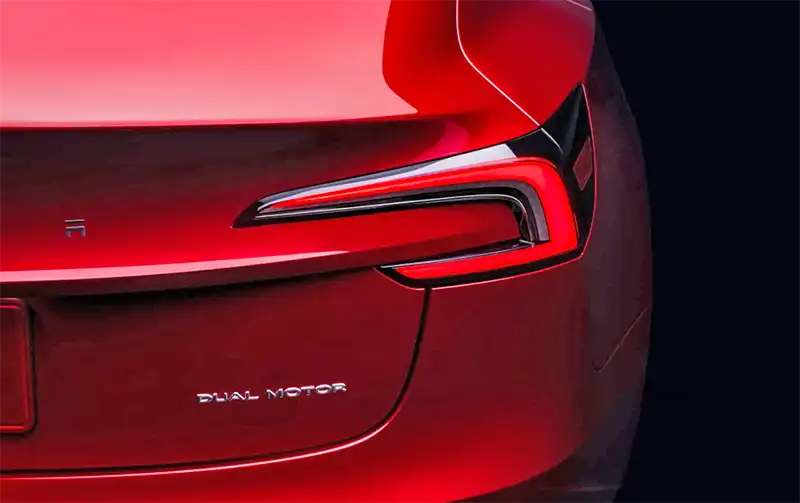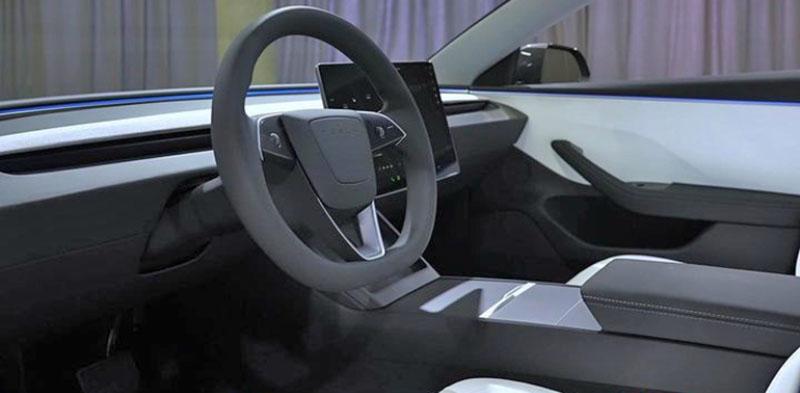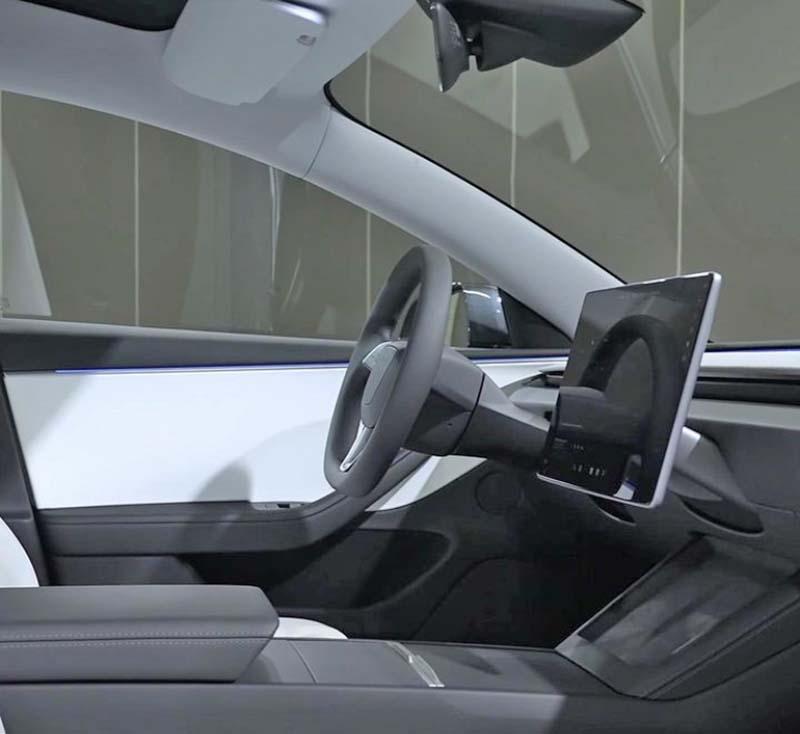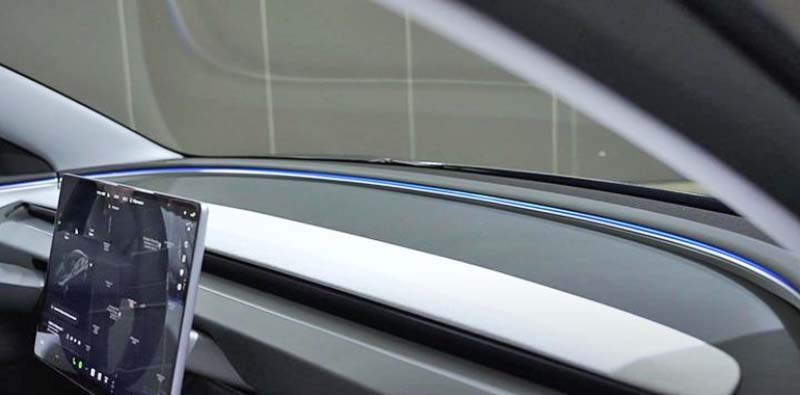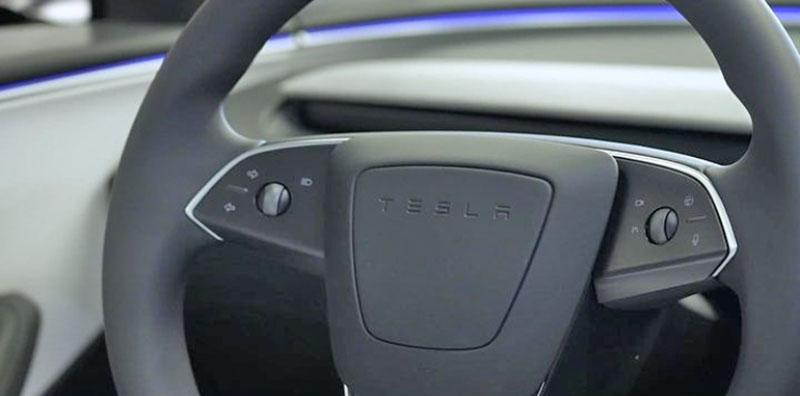 These are better versions of the photos I posted earlier, as well as new ones of the interior, for the very first time.
Which is as expected, basically all new. (It seems the center armrest is the same as before). There is now ambient lighting (something I think is useless and distracting). And the black and white interior now gets white trim on the doors. Just like it used to be a few years ago, which is also great. The wood trim is gone and replaced by a strip of cloth on top of the dash. Obviously white in these photos. The screen is the same size with a smaller bezel around it. And it looks like a second screen is available for the back seat, just like in the Model S.
And just like the Model S, the revised Model 3 has lost all stalks.
The specs we have today are for the European version only, so far. The range is increased by around 12 percent. If it carries over to the US, it would mean around 305 miles for the RWD model and about 372 for the long-range version. The optimistic WLTP numbers for the European model are now 344 and 421 miles.
The standard model is getting a new 9-speaker sound system with a sub while the long-range is getting a new 17 speakers with 2 subs. I guess that's even better than the fantastic current 14-speaker setup.
Deliveries will start in Europe in October, and no words on US specs or availability yet.
I think this is a great update on a car that barely aged over the years. A 300-mile range for the base model in the US would be great. I also wonder if sales of the Model Y will slow down since we all know these changes are also coming soon to the Y. A few years ago, Tesla updated both the Model S and Model X at the same time. It seems the Model Y would now be seen as many as "old", without all the Model 3 improvements…
While it came out in 2017, the Model 3 sales numbers keep increasing every year. To over 240,000 units last year. This is almost twice as much as the Honda Civic! These updates will make the car even more popular. There is also a rumor of a lower price for the updated Tesla, which would make it even more popular. As of now, the RWD model is under $ 30,000 after all incentives in most states. Which is actually cheaper than a Civic Touring.
Crazy times…