Aitekx Robotruck.
Last Updated: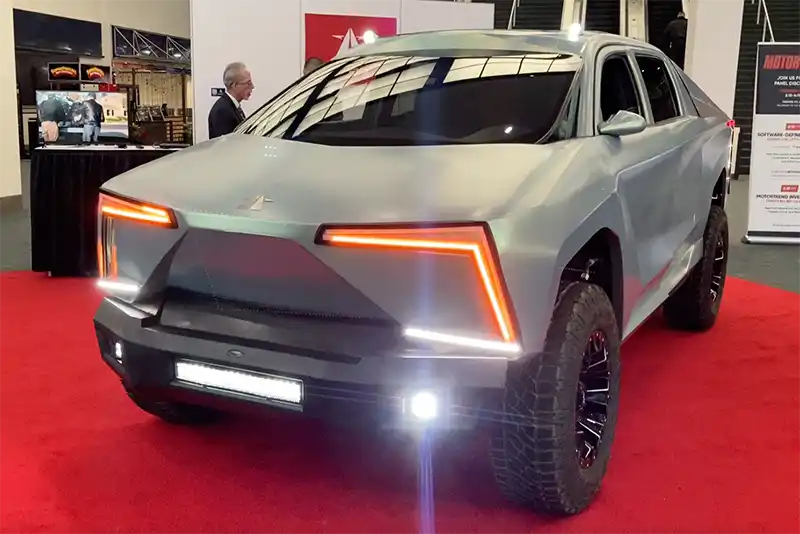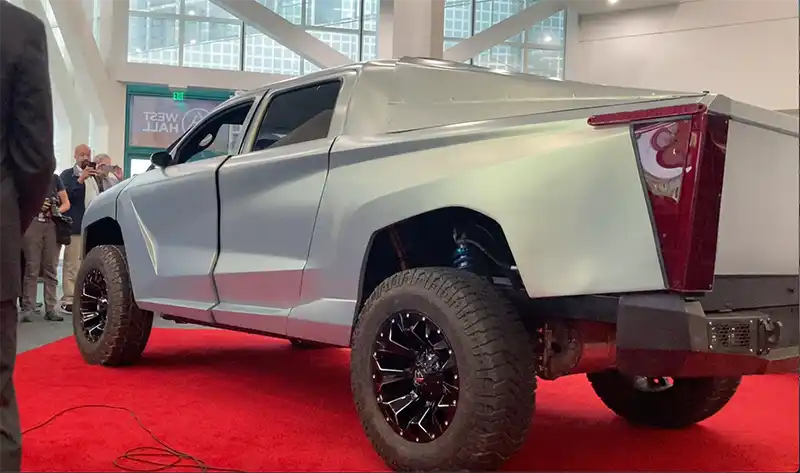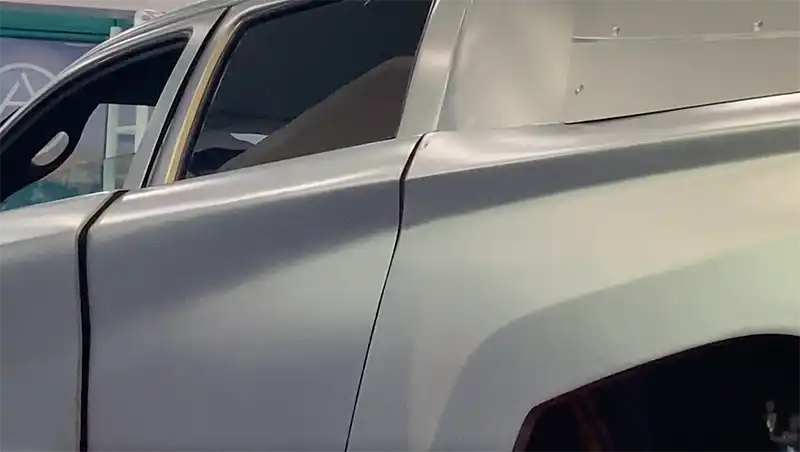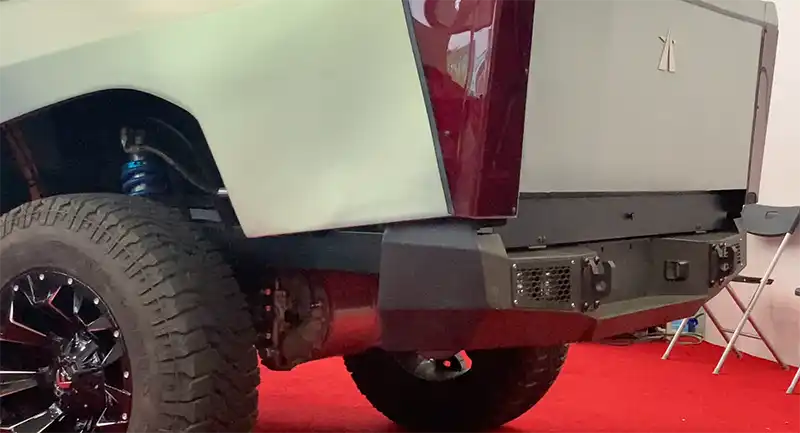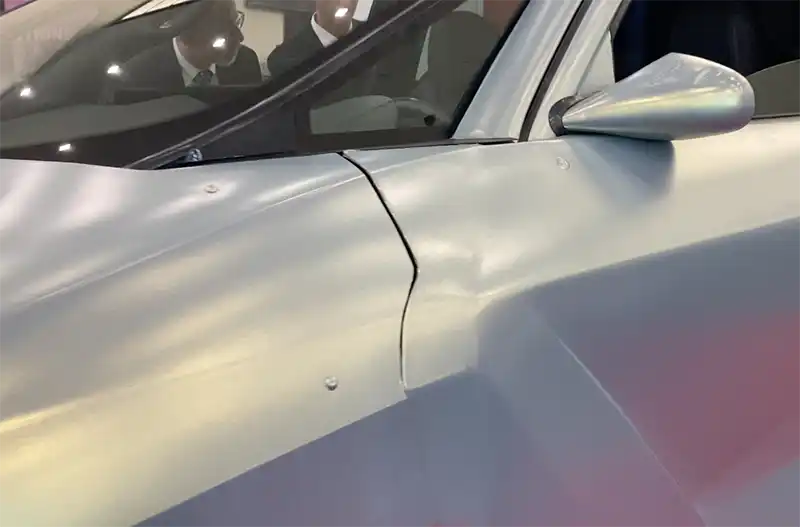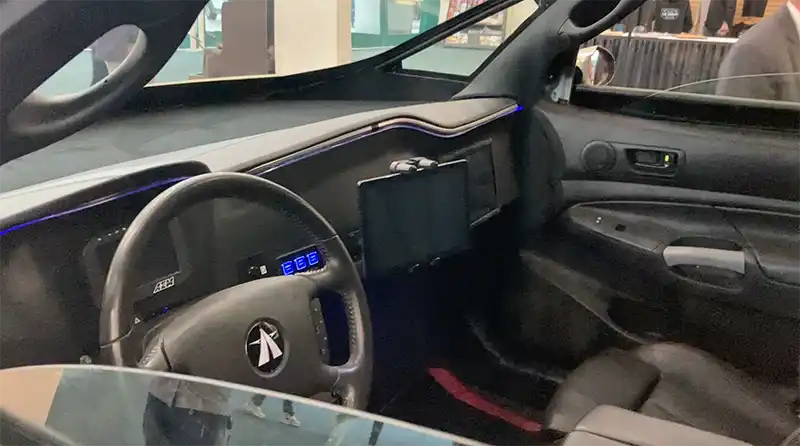 You know an Auto Show is boring when the best, most fun about it is the unveiling of what could be the worst-looking truck you've ever seen.
This new "Aitekx Robotruck" looks like a Tesla Cybertruck copy a couple of 15-year-old nerds built in their garage. The unveiling actually gathered quite a few curious journalists, since not much else was happening at the show. Pretty soon, everyone wished they had kept the cover on. The truck prototype they were showing was something that should have never left the design studio. The amount of misalignment and ill-fitting body parts is amazing, and I have never even seen anything like it.
It obviously seems like a "work in progress", but it also does nothing to inspire confidence in this new company, or attract investors.
Aitex is, of course, a new startup. Even though this thing looks like it could be a bad Chinese copy of the Cybertruck, the company is based in Silicon Valley. They claim the truck will start at $ 45,000. All the way up to $99 000. They are already taking reservations with a $100 deposit (!!)
Here are the specs from their own website:
Uo to 550 miles range.
0 to 60 MPH in 3.5 Seconds.
Top speed 165MPH.
Length 188 to 198 inches.
Width 76.6 inches.
Bed length 6.1′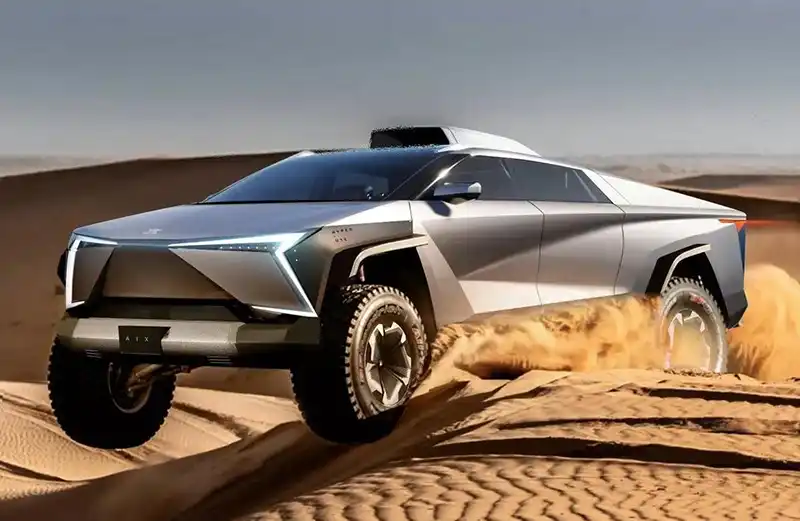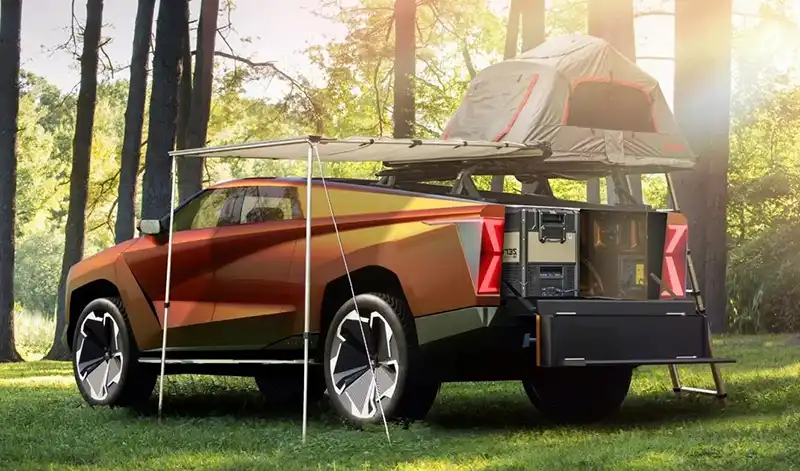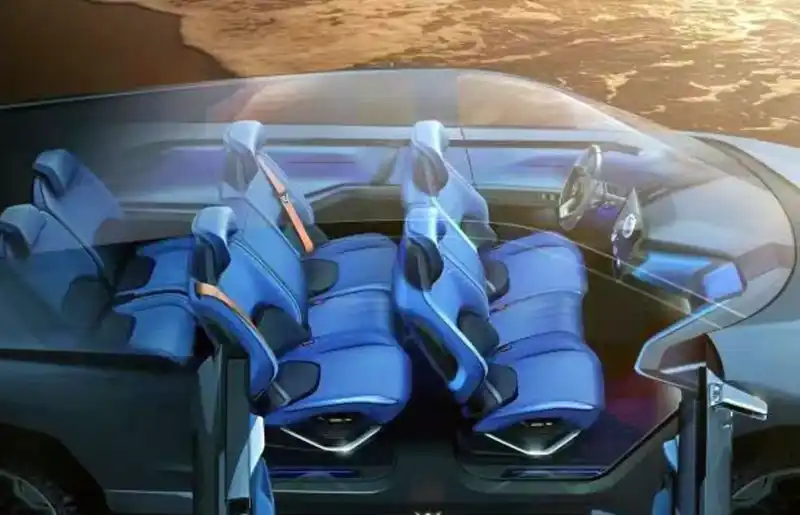 The main issue with the Robotruck is how bad it looks and how different the prototype looks from the glamorous illustrations provided at the show. The "thing" on the show floor was ghastly and looked like something no one would ever spend money on.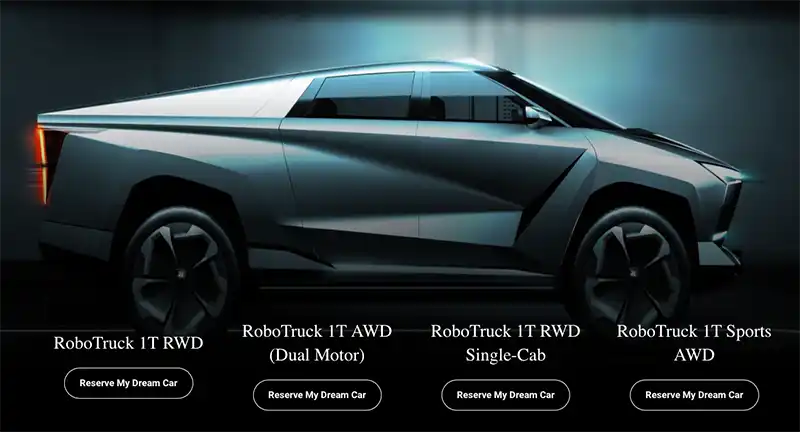 Even their website sucks! Look at how distorted their own illustration is…