Hyundai Genesis sedan pricing
Last Updated: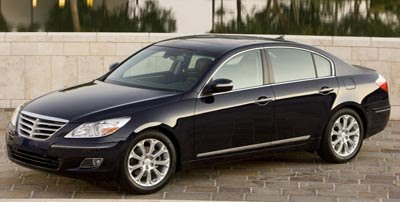 $33 000 for the 290hp V6.
Not a bad price, but I though they actually wanted to start at under $30 000. I guess not….
For that price you get the 3.8 Liter V6 (rated at 18/28 mpg), 17 inch wheels, heated leather seats etc…
For $38 000, you get the 4.6 Liter V8 with 375hp (rated at 17/25 mpg).
That also gets you 18 inch wheels, more chrome outside (just to make sure people know you have more money), leather dash, sunroof, memory seats/steering wheel, premium sound system etc…
I wonder if all that good stuff is available on the V6.
With $4 a gallon gas, I really don't thing anyone in their right mind would consider the V8.
290hp is more than enough for anyone driving that kind of car.
We'll see how many people want to spend that kind of money and don't car at all about the car's image.