Traverse interior
Last Updated: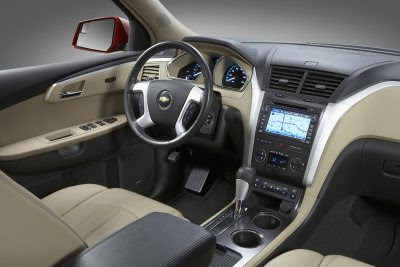 Looks like they tried to turn the Outlook dash into a Malibu.
But it doesn't quite seem to work.
The Malibu interior looks great. This seems just OK.
If the rumors about the new engine's 27mpg on the highway are true, this is really good. And better than the new Flex.
But the Flex is much more original looking. The Traverse looks like other millions SUV/Crossovers on the road.