Lexus SC
Last Updated: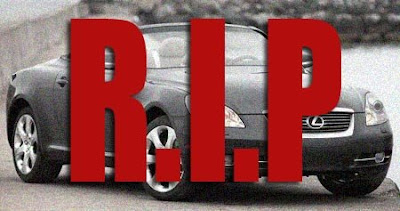 It seems that Toyota has decided not to replace the Lexus SC.
I've always liked this car, but it looks like they're now just selling fewer and fewer every year.
That's probably because the car is old news. I don't see Mercedes having that much problems selling the SL. Or Jaguar selling the XK.
Cars do need to be redesigned once in a while…
They are also thinking of replacing the next Avalon with a long wheelbase option for the next Camry.
That seems a bit weird. But it might work.
Who knows….