Citroen 2CV Concept
Last Updated: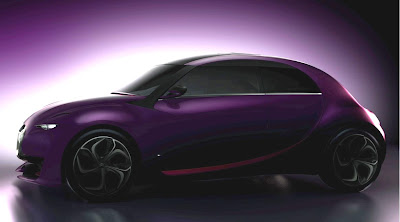 That was the mystery car last week.
I still think it looks much more like a New Beetle than a 2CV.
I actually don't see anything from the old 2CV in this design. Unlike the Mini, New Beetle or Fiat 500 that are instantly recognizable..
We'll see more pics really soon.